The Romantic Eye takes a broad view of the period in 19th-century art known as Romanticism. In this exhibition, we aim to explain what constituted Romanticism and how it influenced its time. We are also aiming to show that Romanticism was not purely a 19th-century phenomenon; rather, to this day, we still encounter many of the questions and ideas of that time.

A world of frightening yet enticing imagery, opening up to reveal mysterious spaces in darkness, mist and light. But also a world that turns the most trivial details into poetry, that inspires searching and yearning, that exposes the depths of consciousness and calibrates our sensitivity. A visual world where the boundaries between art, fantasy and reality are about to dissolve.
Romanticism was revolutionary in many respects, not least because the art of the period invited viewers to place themselves within the work in order to experience it on much freer terms than had previously been the case. The power of imagination became the starting point for experiencing art in a new way that drew on personal memories and experiences rather than learned texts. The boundary between art and reality was no longer so clearly defined. Thanks to a new range of motifs and a more realistic way of depicting nature and people, art became accessible to a wider audience.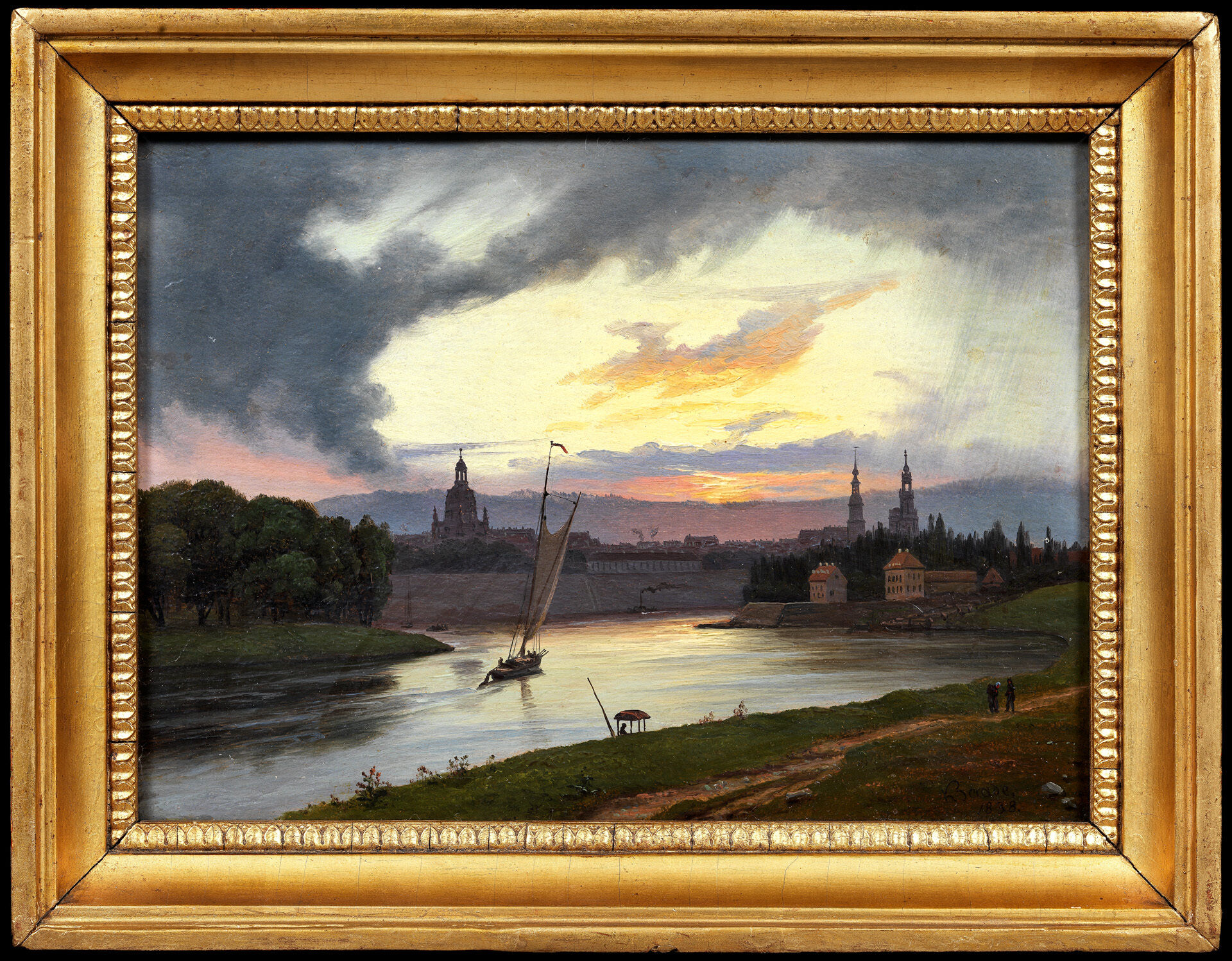 Knud Baade, Sunset, Dresden. Signed 1838, oil on wood.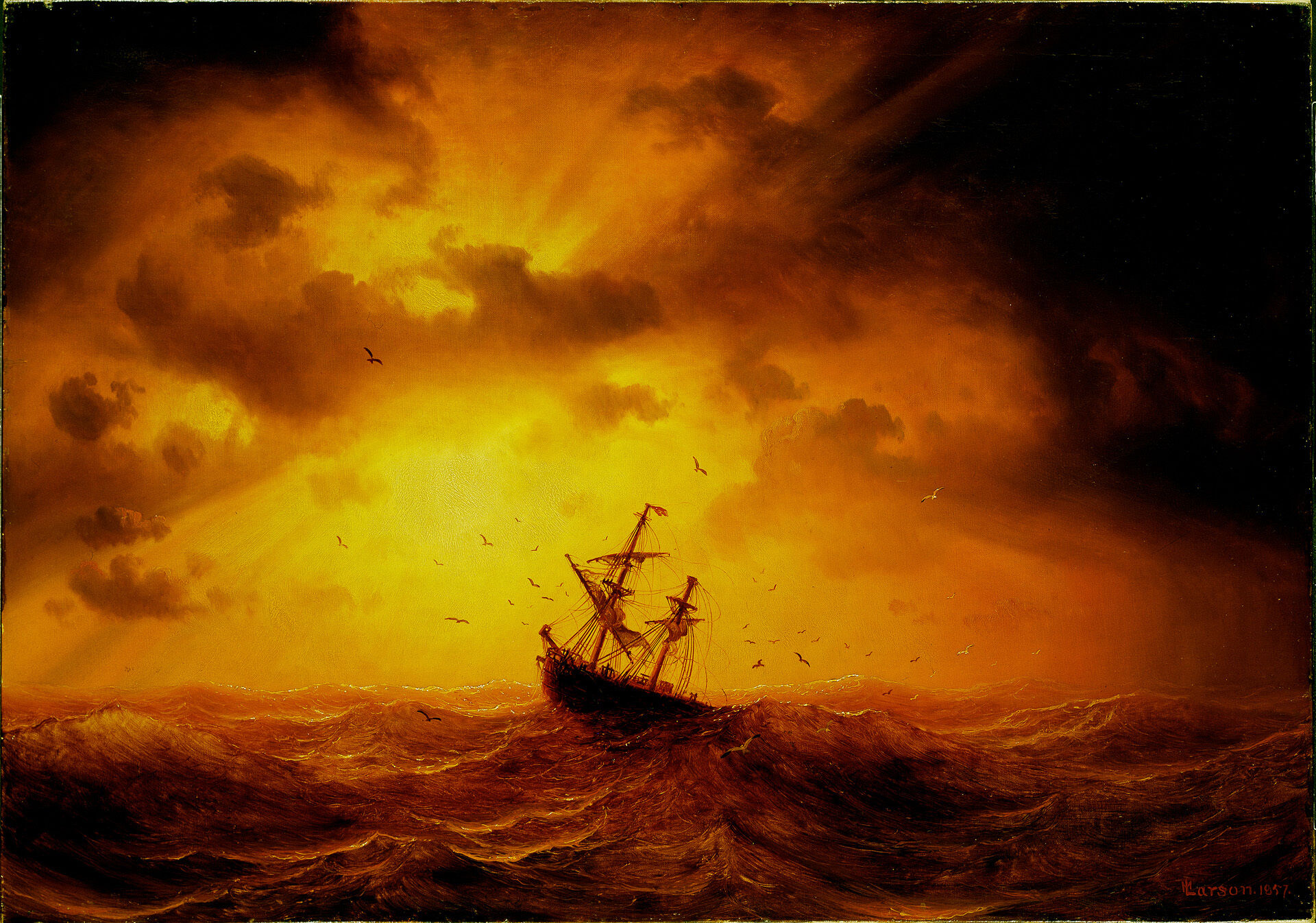 Marcus Larson, Stormy Sea. Signed 1857, oil on canvas.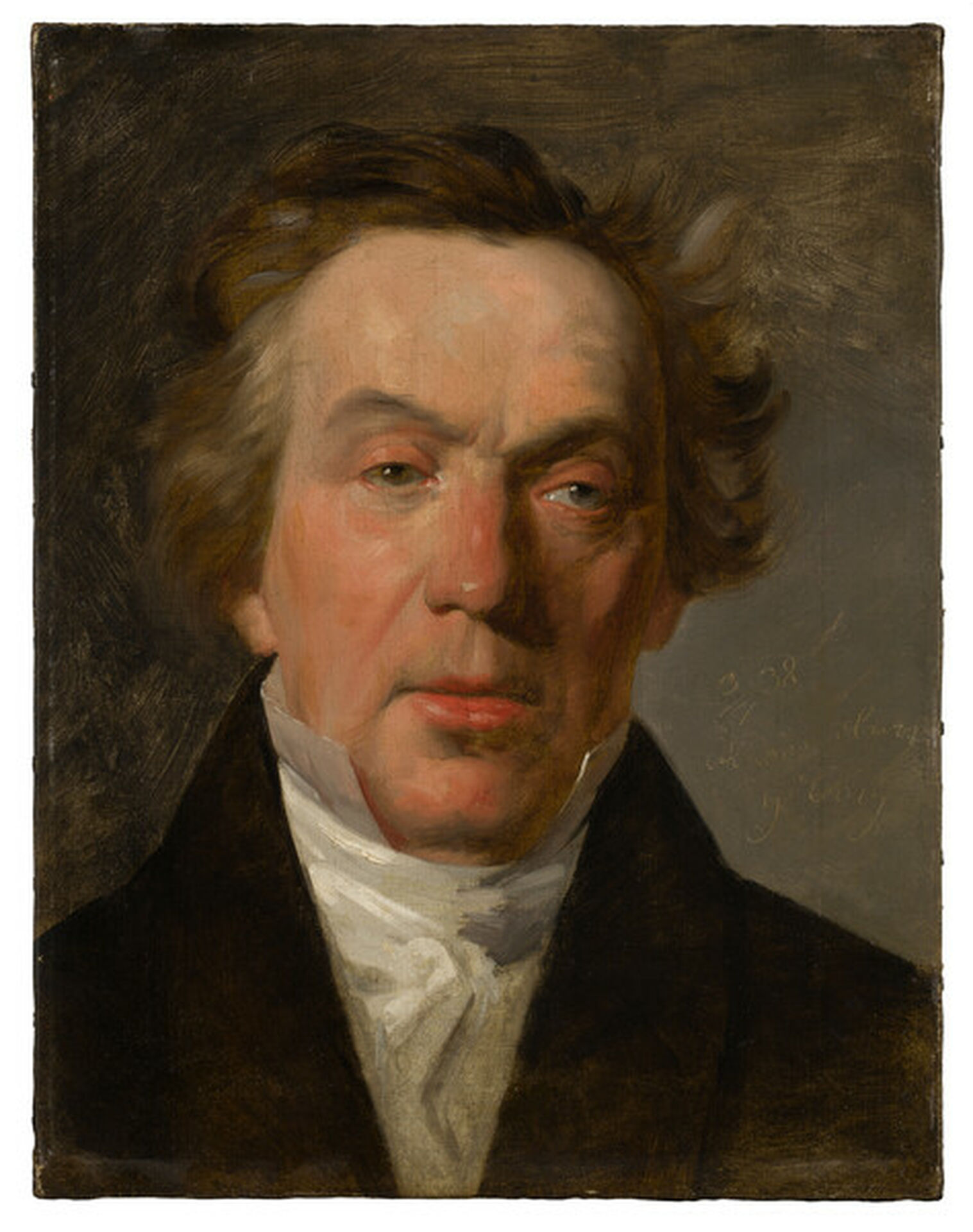 Friedrich von Amerling, Portrait of the Court Actor Friedrich Reil (1773-1843). Signed 1838, oil on canvas.
The exhibition includes several works acquired by Nationalmuseum over the past few years, alongside key works on loan from other museums, chiefly in Germany, Norway and France. It also includes some contemporary art to illustrate how Romanticism lives on to this day. The featured 19th-century artists include Peder Balke, Ernst Ferdinand Oehme, Caspar David Friedrich, Karl Friedrich Schinkel, Eugène Delacroix, Johan Christian Dahl and Marcus Larson. Among the contemporary artists represented are Mariele Neudecker, Leif Engström, Helene Schmitz, Ann Frössén, Lars Nilsson, Thomas Demand, Lovisa Ringborg and Paul Fägerskiöld.
The exhibition is generously supported by the Herbert and Anne-Marie Lembcke Ad Infinitum Foundation.