Nationalmuseum has acquired a portrait of Marie-Gabrielle Capet, a French painter of pastels and miniatures. The portrait depicts the artist in the 1780s, when she was a close associate of Adélaïde Labille-Guiard, one of the most celebrated portrait painters of the day, and her future husband François-André Vincent. There is ample evidence to suggest that it was Vincent who painted this portrait of the young Capet.

Marie-Gabrielle Capet (1761–1818) was born in Lyon in humble circumstances. Thanks to well-connected acquaintances, in her twenties she became a pupil of the portrait painter Adélaïde Labille-Guiard, who was known for taking on female pupils only. Evidence of their close relationship can be seen in Labille-Guiard's large self-portrait from 1785, now in the Metropolitan Museum of Art in New York. Capet appears beside her teacher, along with another pupil, Marie Marguerite Carreaux de Rosemond. Labille-Guiard was one of the few female members of the French academy of fine arts, where she was a tireless advocate for women's rights. In her personal life, she had a long-term relationship with her colleague François-André Vincent. In 1792 they bought a house together, where Capet also moved in.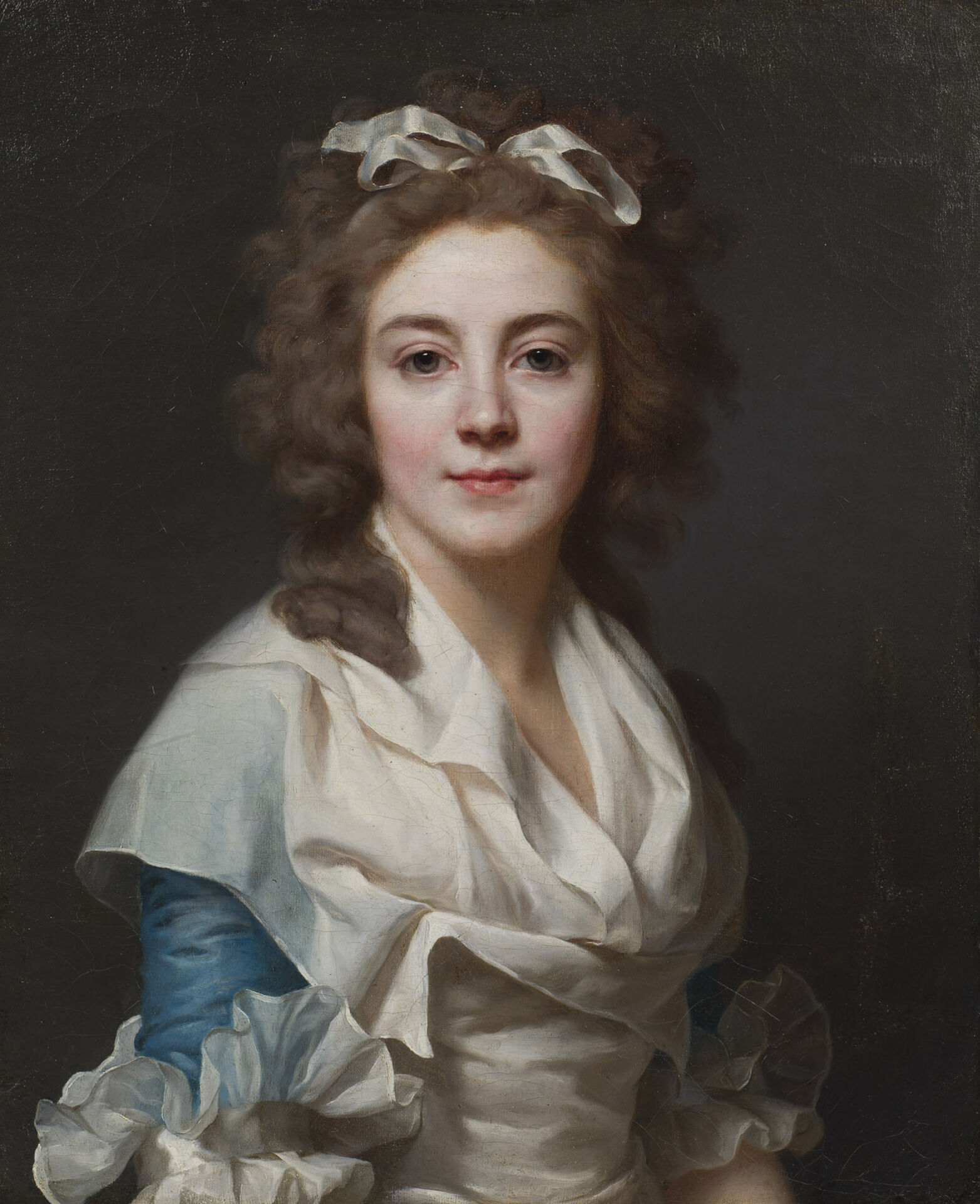 Unknown French artist, Portrait of Marie-Gabrielle-Capet, 1780s. Oil on canvas. NM 7658. Photo: Anna Danielsson/Nationalmuseum
The recently acquired portrait was likely painted a few years earlier. Labille-Guiard and Vincent both used their protégée Capet as a model, and there are several sketches of her as such, although none can be directly tied to the painting acquired by Nationalmuseum. The portrait shows her in a near-frontal pose, turning slightly to meet the onlooker with a piercing but gentle gaze, which betrays the close relationship between model and artist. The saturated colours and cohesive, symmetrical composition point to Vincent as the likely creator; these stylistic features had long made him Jacques-Louis David's main rival in neoclassical painting.

In many respects, this portrait of Marie-Gabrielle Capet is a representation of a remarkable home, where artistic coworking and domestic roles were commingled. In an artistic sense, Capet seems to have been wholly dependent on her teacher Labille-Guiard. After the latter's death in 1808, Capet continued looking after Vincent, whom she called "father", until he died in 1816. Capet herself died only two years later, at the age of just 57, apparently from a broken heart and incapable of continuing her painting career.

"This portrait of Marie-Gabrielle Capet is notable for its unusually strong sense of presence. We really get the feeling of standing eye to eye with the model," said Magnus Olausson, head of collections at Nationalmuseum. "With this acquisition, we can add another piece of the puzzle to the others in our collection spotlighting the great French female artists of the 18th century. So we are delighted that this significant work will shortly go on display at Nationalmuseum."

The portrait of Marie-Gabrielle Capet will be on display in the 18th-century painting gallery from 1 February 2023.

Nationalmuseum receives no state funds with which to acquire design, applied art and artwork; instead the collections are enriched through donations and gifts from private foundations and trusts. This acquisition has been funded by a generous donation from the Sophia Giesecke bequest.
Inventory number
Unknown French artist, Portrait of Marie-Gabrielle-Capet, 1780s. Oil on canvas. NM 7658.