The Design Depot tells about the development of ceramics throughout history. It is also a place for studying the design process. Free admission.
The exhibits depict materials, manufacturing and trends through more than 1,200 items, from the 18th century to the very latest. Here, we also see how society's changing needs and desires affect, and are influenced by, design and material development.

In the centre of the hall is a varied selection of the museum's collections, with different perspectives on, and aspects of, design.
Right now a mini-exhibition features Karin Björquist and her work with designing the Nobel service and also the artistic embellishment of Mariatorget's metro station in Stockholm.
Especially for children
Do you visit the Design Depot with children? Let them go on an adventure among ceramic lions, porcelain dogs, and other animals found in the display cases. The animals, with different characters and expressions, are primarily located on the lower shelves of the display cases, at a height perfect for curious children.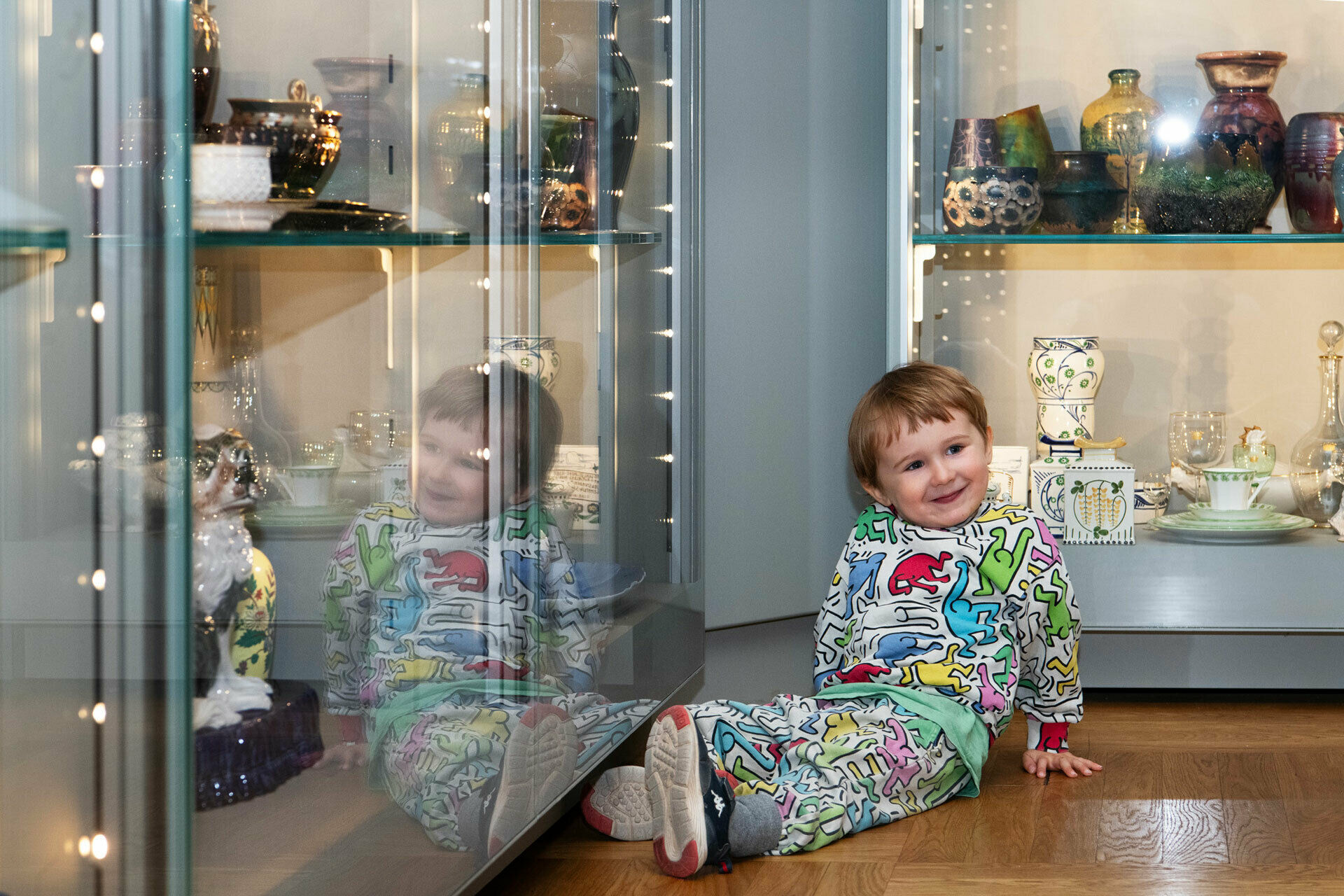 So much to discover! Photo: Anna Danielsson/Nationalmuseum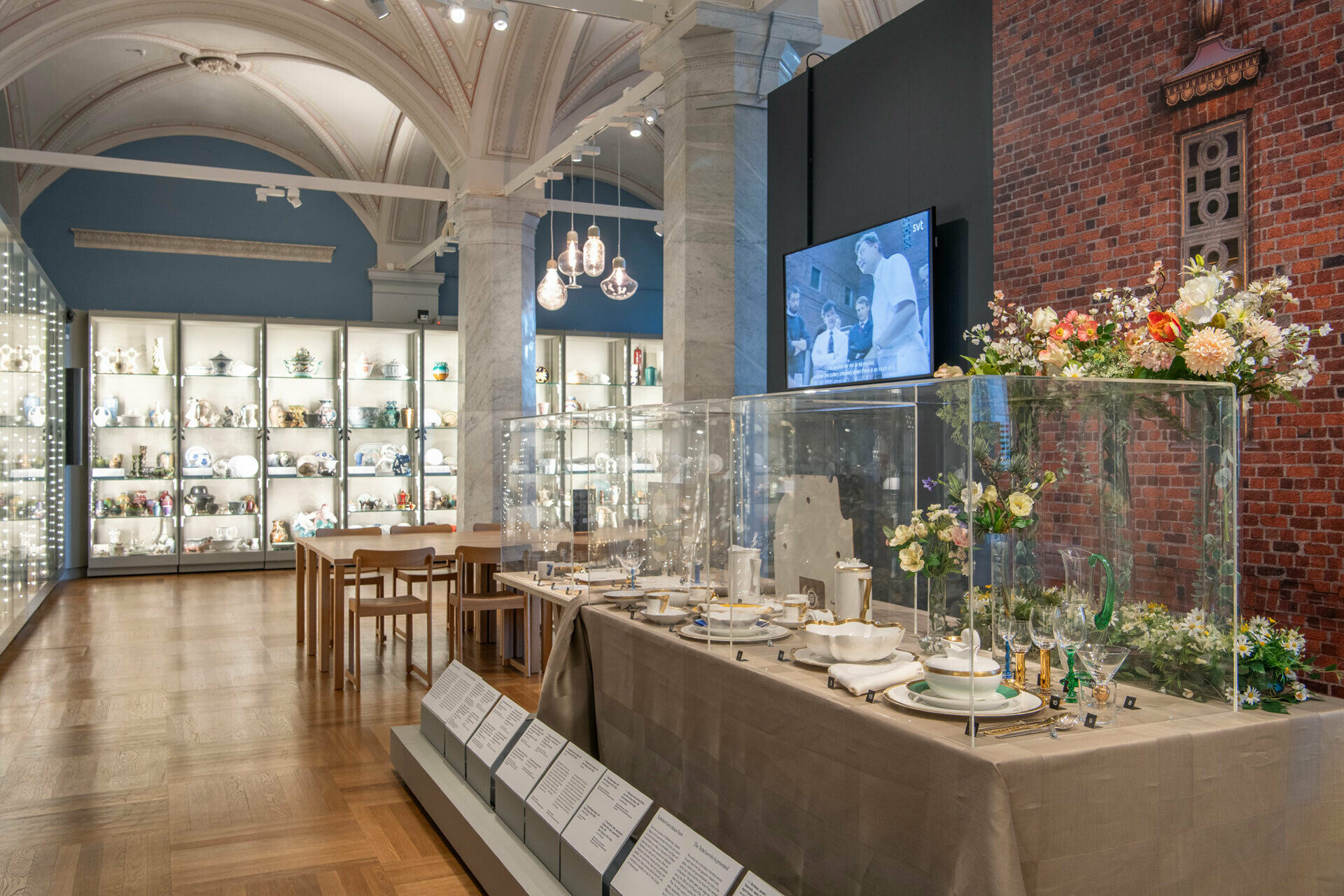 The mini exhibition showing the Nobel service. Photo: Anna Danielsson/Nationalmuseum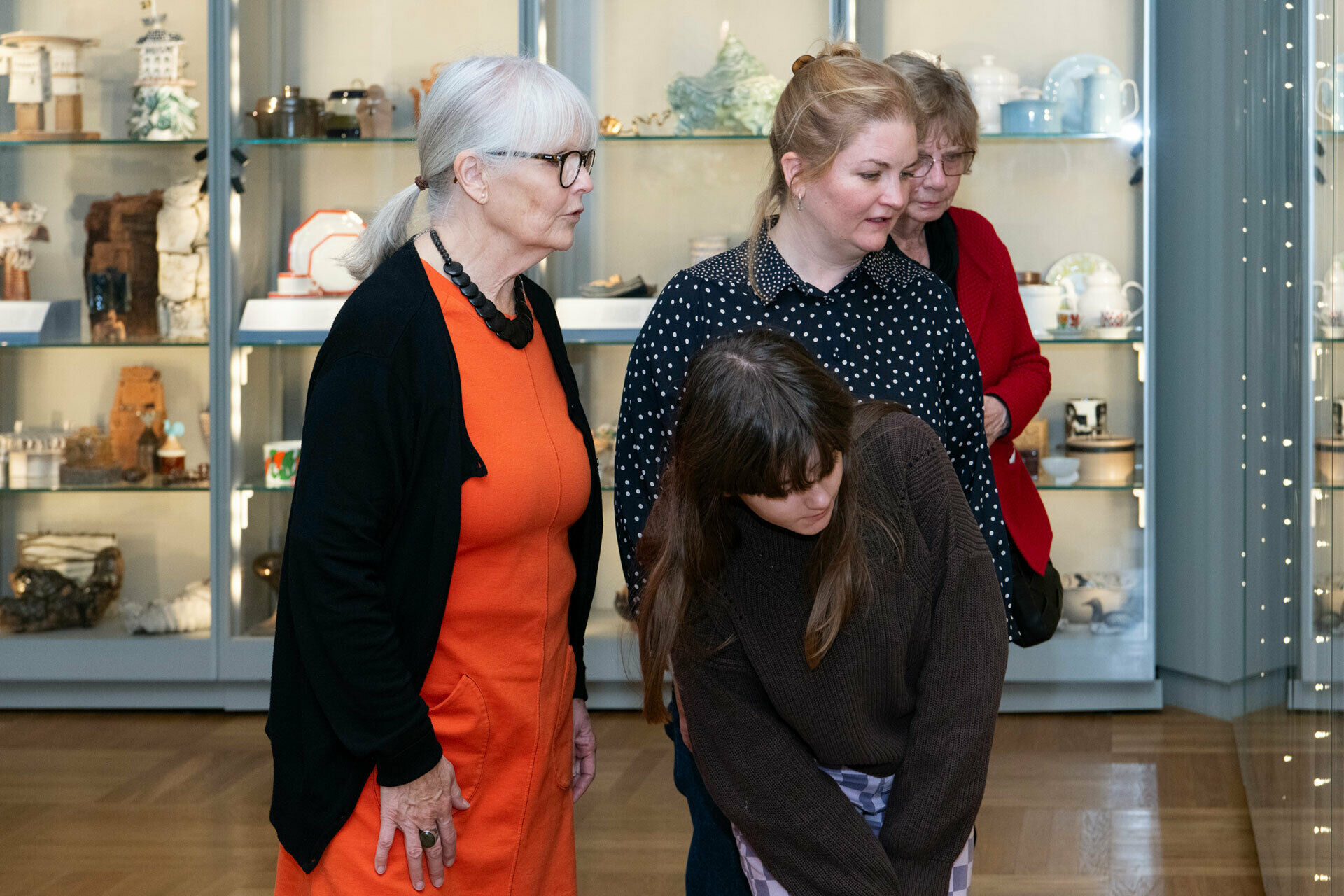 Three generations of visitors. Photo: Anna Danielsson/Nationalmuseum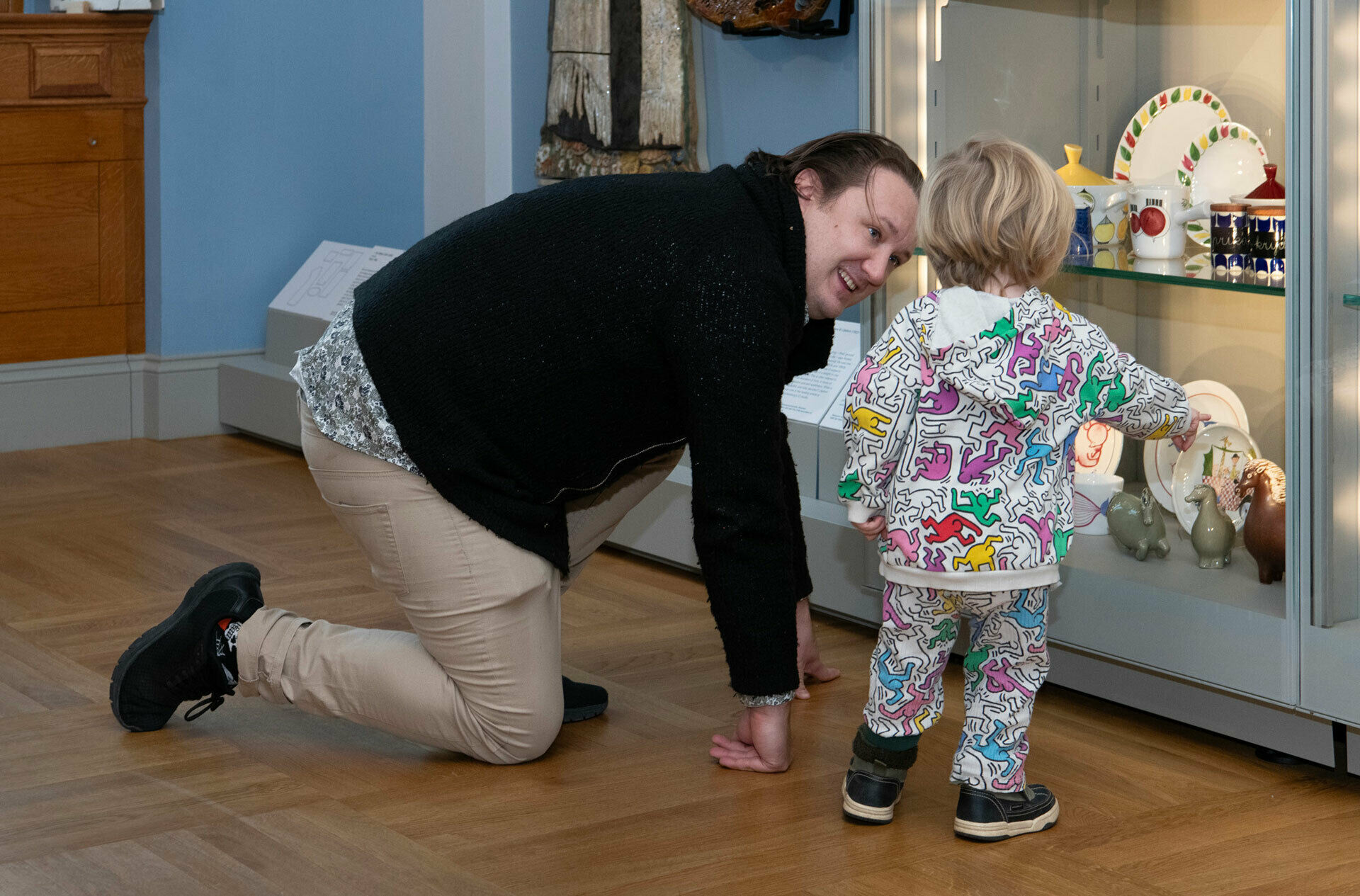 Lots of animals to look out for in the display cases. Photo: Anna Danielsson/Nationalmuseum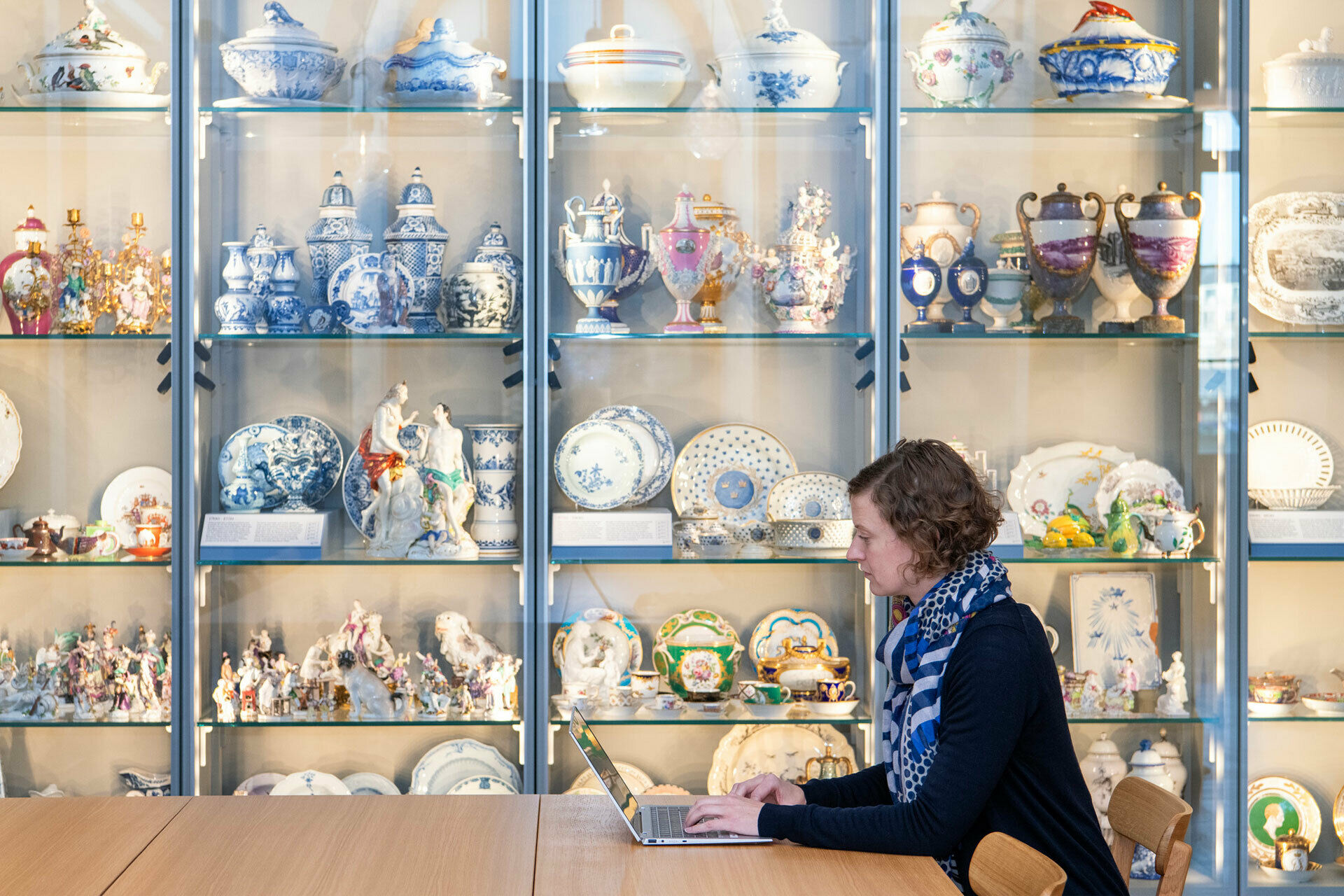 Working in a quiet environment. Photo: Anna Danielsson/Nationalmuseum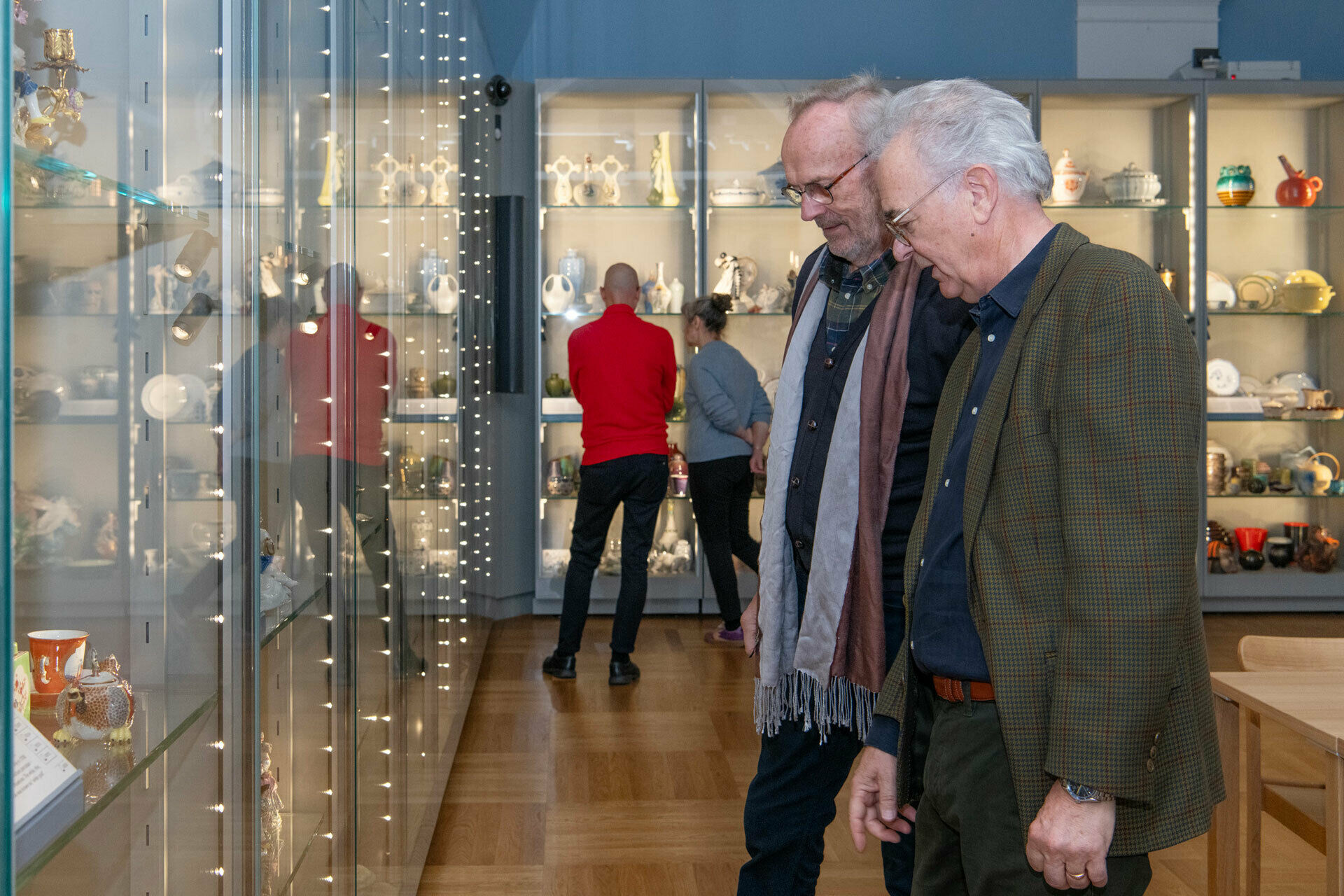 Take a tour through the development of ceramics. Photo: Anna Danielsson/Nationalmuseum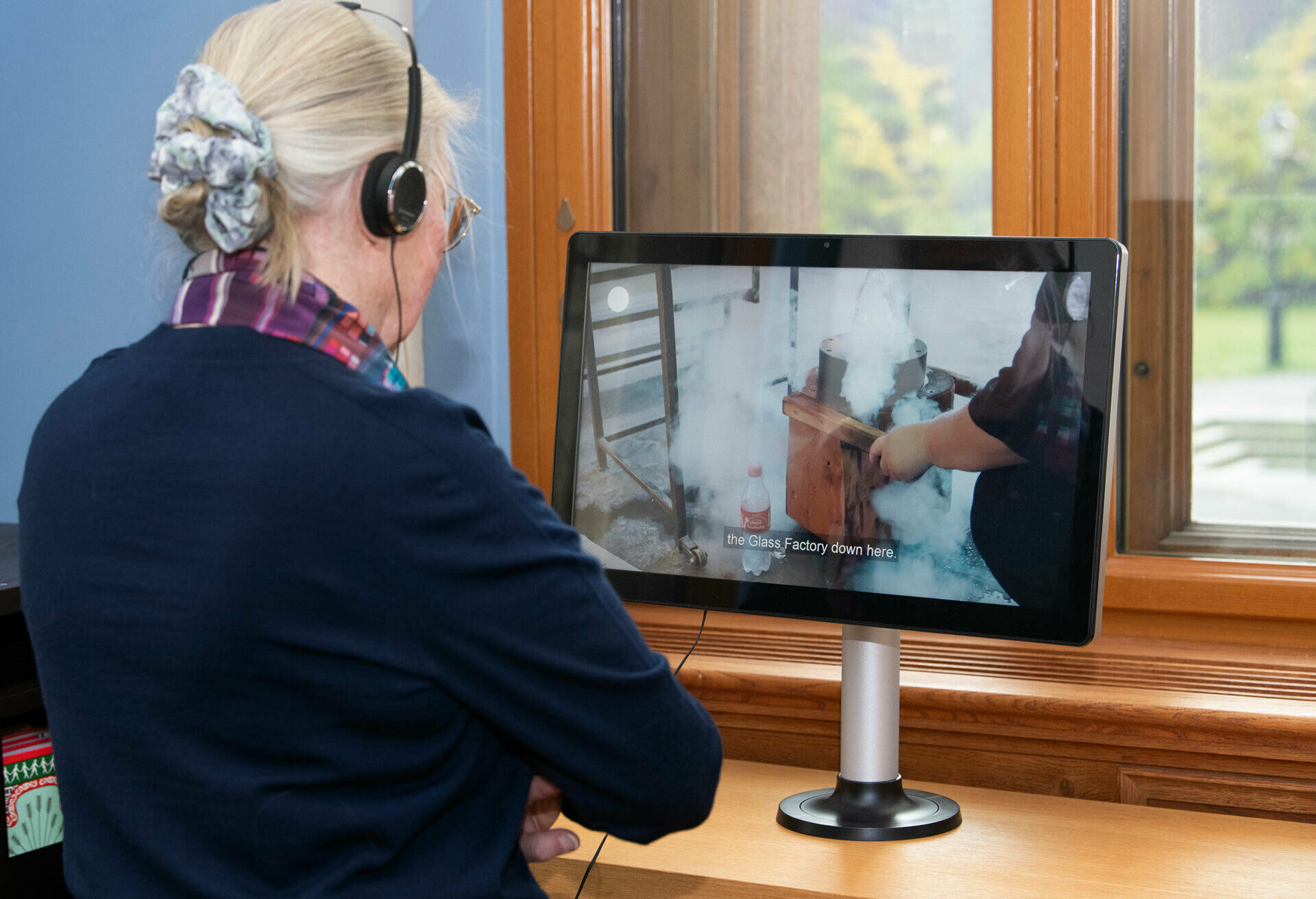 Short films about the design process.
A room for inspiration, rest or work
Be inspired by the objects and the stories they tell. Boost your creativity or enjoy the peace of the gallery. The Design Depot is equipped with comfortable chairs and tables for anyone who feels like a break or needs a quiet place for work.
Find your way
The Design Depot is situated on the entrance floor. You reach its entrance from the corridor that runs between the shop and the restaurant.
Opening hours and admission
The Design Depot has free admission.
It has the same opening hours as the rest of the entrance floor, i.e. in addition to Wednesday–Sunday, also open on Tuesday, 11:00–14:30.
The Design Depot can be booked by private groups and may therefore be closed to the public from time to time. Do you want to be sure that Designmagasinet is open when you arrive? Please contact event@nationalmuseum.se.
Closed for private functions
Friday 24 November, from 14:00
Saturday 25 November, from 14:00
Thursday 30 November, 14–16
Thursday 7 December
App for facts
In the museum's visitors guide app you will find in depth information about the themes and objects in the ceramics exhibition. Download it for free on Google Play or AppStore.