Wiurila Chair joins Nationalmuseum collection
The Wiurila Chair, designed by Bernadotte & Kylberg, has been donated to the Nationalmuseum collection. Created for a restaurant at Wiurila, a manor house at Halikko in southern Finland, the chair was donated by the Finnish design business Made by Choice.
Bernadotte & Kylberg is a design partnership set up in 2012 by Prince Carl Philip and Oscar Kylberg. Their aesthetic is often described as graphic and Scandinavian. To achieve optimal results, the two designers devote equal effort to every stage of the creative process, from research, understanding, premise and concept through to design. Bernadotte & Kylberg see each stage as equally important. Sustainable design always comes down to the concept – as much to its effectiveness as to its sustainability over time.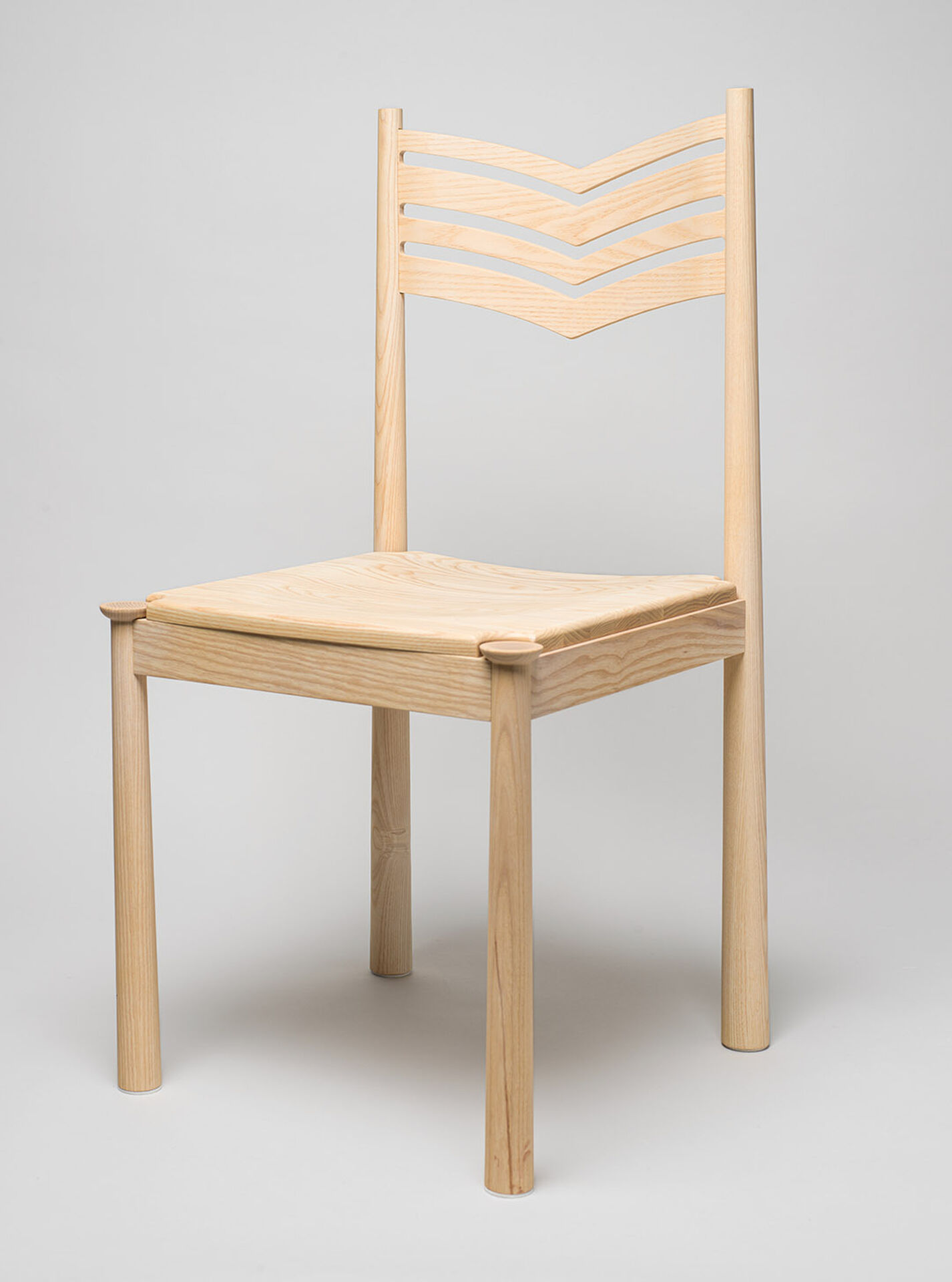 The Wiurila Chair designed by Bernadotte & Kylberg. Photo: Nationalmuseum
The aesthetic and the robust design process appealed to Made by Choice, who invited the partnership to create the chair for the famous Wiurila manor house, whose history stretches back to the 15th century. The manor house is a two-storey stone building in neoclassical style, constructed between 1806 and 1811 to a design by Charles Bassi. It is considered Bassi's finest building. The farm buildings on the estate were erected between 1843 and 1845 to the designs of Carl Ludvig Engel, best known for his neoclassical buildings in central Helsinki, including the cathedral, the university and the cabinet office on Senate Square.
This chair contains a lot of architectural influences
"This chair contains a lot of architectural influences," explained Oscar Kylberg. "It's important to be aware of history and to learn from it, without straying into plagiarism. When tradition meets contemporary design, the outcome will be exciting. This is a chair with a strong identity behind it. In fact, the back was the first part we designed."
Kylberg is quick to cite Wiurila's neoclassical architecture as a source of inspiration. The aesthetic of the chair mirrors the roofline of the farm buildings, and the chair legs borrow elements from the classical columns of the manor house. The chair comes in four colours: red, yellow, black and natural. The example donated to Nationalmuseum has a natural finish.
"I'm extremely grateful for the donation of the Wiurila Chair to Nationalmuseum. The chair embodies timeless design and is a reminder of the historical relationship between Sweden and Finland," said Susanna Pettersson, director general of Nationalmuseum.
Nationalmuseum receives no state funds with which to acquire design, applied art and artwork; instead the collections are enriched through donations and gifts from private foundations and trusts. The Wiurila Chair was generously donated by Made by Choice.
Inventory number
Bernadotte & Kylberg (designers), Made by Choice (manufacturer), Wiurila Chair, 2022. Ash. NMK 207/2022.