Nationalmuseum has acquired a key work by Julia Beck, the 1883 painting Autumn Day. After a long period of obscurity, Beck has made a comeback in recent years and is now one of the most popular Swedish artists from the late 19th century. The newly acquired painting enables the museum to reflect the breadth and depth of her oeuvre when presenting her art to the public.
Over the past decade, Julia Beck has emerged from a century of obscurity in an almost unprecedented way. Her paintings of water lily ponds have fetched high prices at auction, and previously unknown works have been discovered in private collections in France. Beck has also attracted increasing interest from art historians and exhibition organisers.
The recently acquired painting, dating from 1883, is one of the most interesting works created by a member of the international artist colony at Grèz-sur-Loing outside Paris in the 1880s. The artists working in this small town experimented with perspective, framing and composition under the influence of Japanese art. They also painted outdoors, in part to blow away some of the historical and intellectual baggage that the academy back home in Stockholm believed should underpin fine art.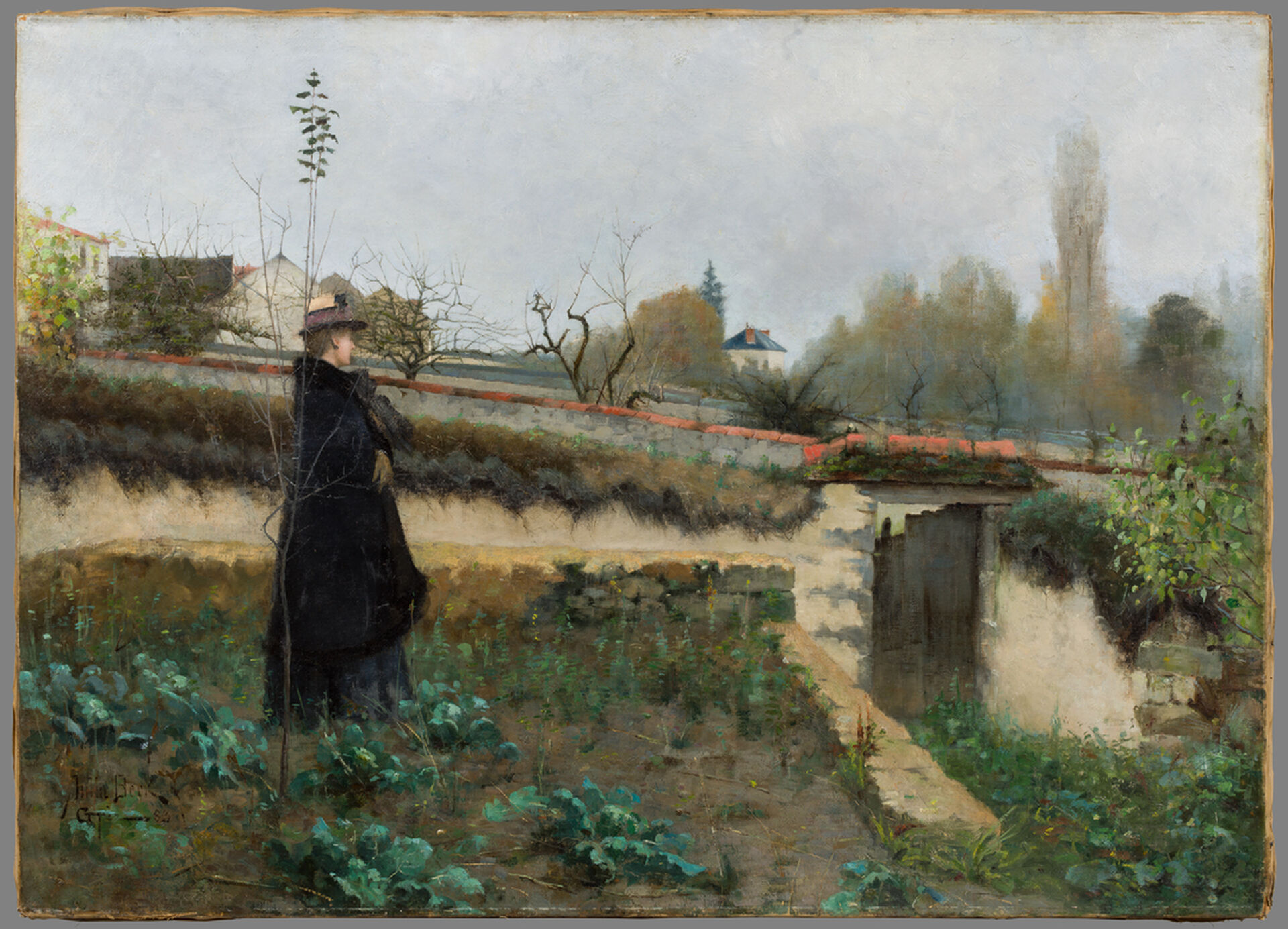 Julia Beck, Autumn Day, 1883. Photo: Anna Danielsson/Nationalmuseum
Julia Beck chose to paint what is basically a fairly simple motif on a large, demanding scale, and consequently the painting can be seen as a sort of manifesto when compared with much of the work her colleagues were producing. The colour palette is less flattering and the perspective less conventional than in Carl Larsson's depictions of similar motifs, for instance. Where Larsson would often place an elderly villager or a young peasant woman, Beck has instead placed a city dweller in modern dress, who might well be one of her fellow artists. As a result, her painting is more strongly rooted in contemporary reality than Larsson's scenes, which tend to be more picturesque in character. Beck took up residence in Paris in 1883 and pursued her artistic career in France for the rest of her life.

"This particular painting has long been high up on our wish list after starring in several exhibitions. Not only is it a key work by a key artist. It is also a fascinating jigsaw piece in the story of the Scandinavian artist colony at Grèz-sur-Loing, which was like a creative melting pot for many of the artists now considered to rank among the greatest," said Carl-Johan Olsson, curator at Nationalmuseum.

Nationalmuseum receives no state funds with which to acquire design, applied art and artwork; instead the collections are enriched through donations and gifts from private foundations and trusts. The acquisition is a generous gift from the Friends of Nationalmuseum.