What did the fashion magazines of the past look like? Who read them? In a small exhibition in The Old Library we could explore the Art Library's collection of older journals and take a closer look at the image of fashion, and how it changed during the 19th century.

The first fashion plates were published in France in the late-17th century. Fashion magazines first appeared in the 18th century. The magazines were read by and featured fashion for both women and men. In the 1840s, the publishing business rocketed, fashion plates were sold separately or as magazine inserts. Plates were often reproduced by several magazines and circulated internationally. The thriving business opened opportunities for women to have a career in magazine publishing, writing, and illustrating. At this time, the contents of fashion magazines began to focus on female readers.
Models were originally pictured against a neutral background, but soon the occasional prop, such as a chair or table, was added. Over the 19th century, the imagery grew more detailed. Models were shown in specific settings, first domestic but eventually more public contexts, including department stores, parks, and street scenes. The depicted clothes could be ordered from shops or dressmakers. In addition to fashion plates and patterns, the magazines also featured art reproductions, portraits of celebrities, fiction, and short articles. They were intended to be both amusing and educational.
The distribution of fashion plates and magazines, growing prosperity, and the development of the textile industry in the late-19th century meant that more people began to dress according to the latest trends. When it was no longer possible to determine people's class by their clothes, new, complex dress codes were devised that a fashionista must know to be considered stylish. What colours and materials were appropriate for each occasion? When should a certain item be worn, and how, and with what? The magazines offered advice and inspiration, just like today's fashion and lifestyle magazines.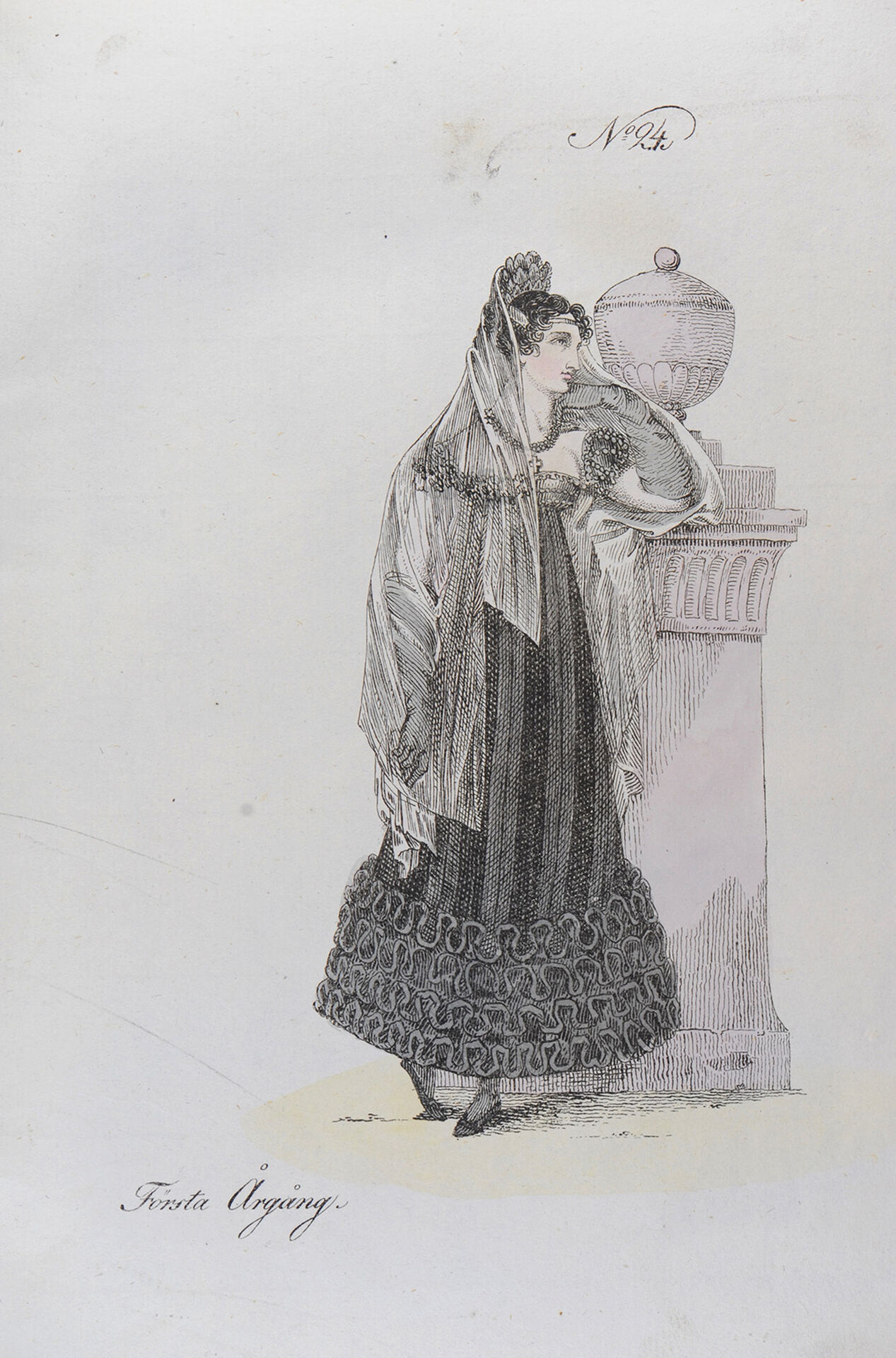 Costume for grief, London. Boijes magasin, 1818.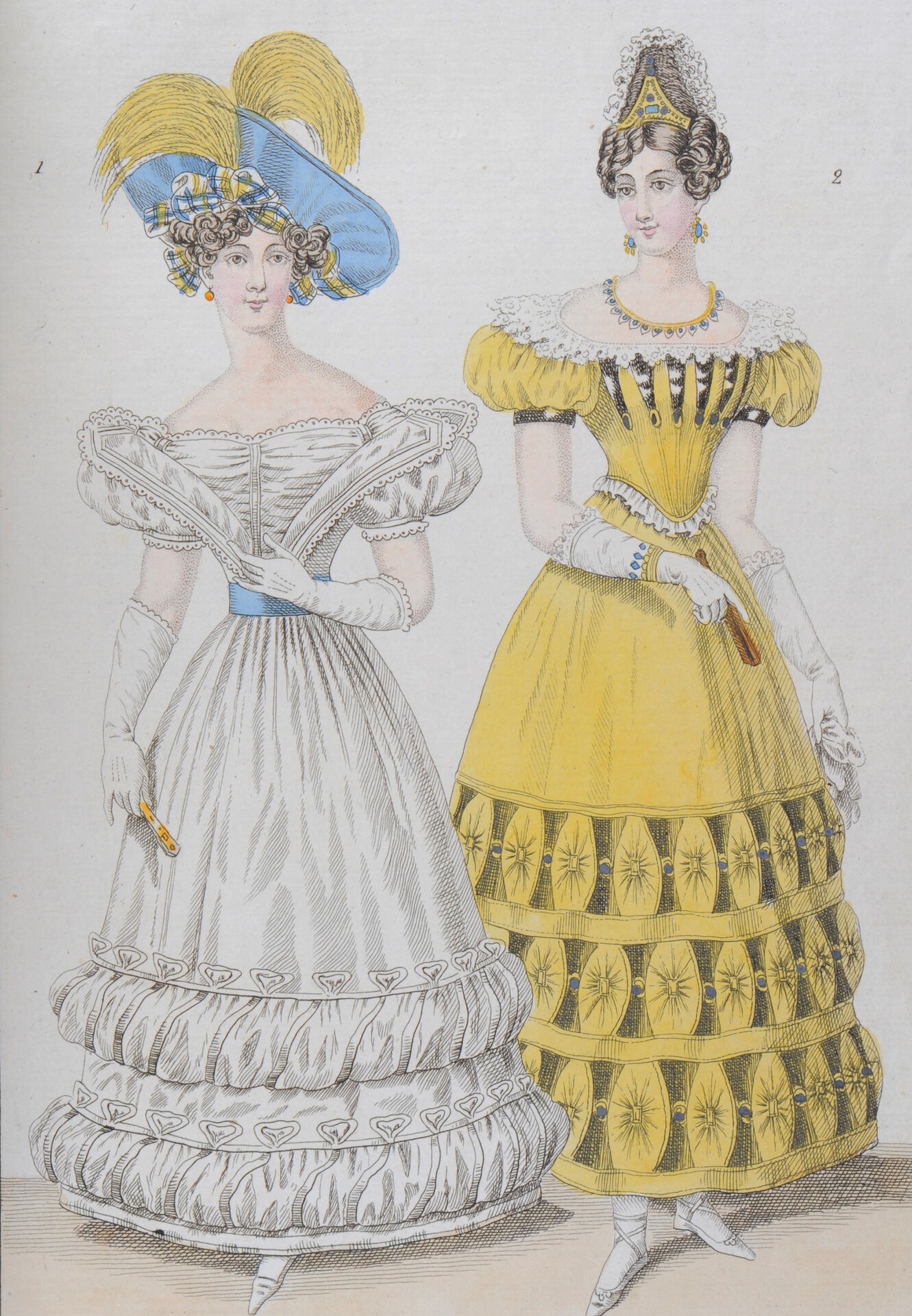 Fashion costumes for ladies, London and Paris. Boijes magasin, 1828.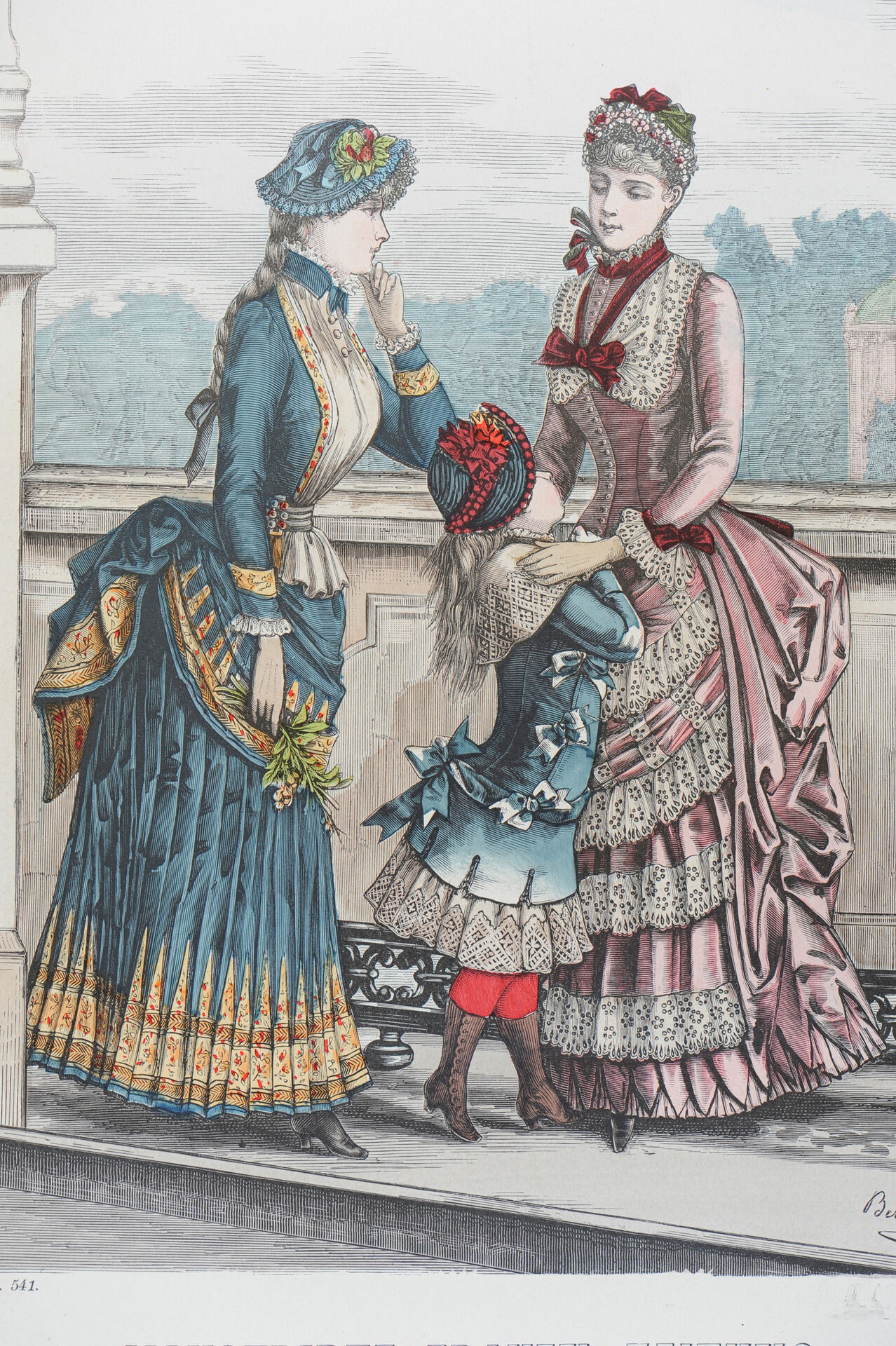 From Frauen Zeitung, 16 May 1883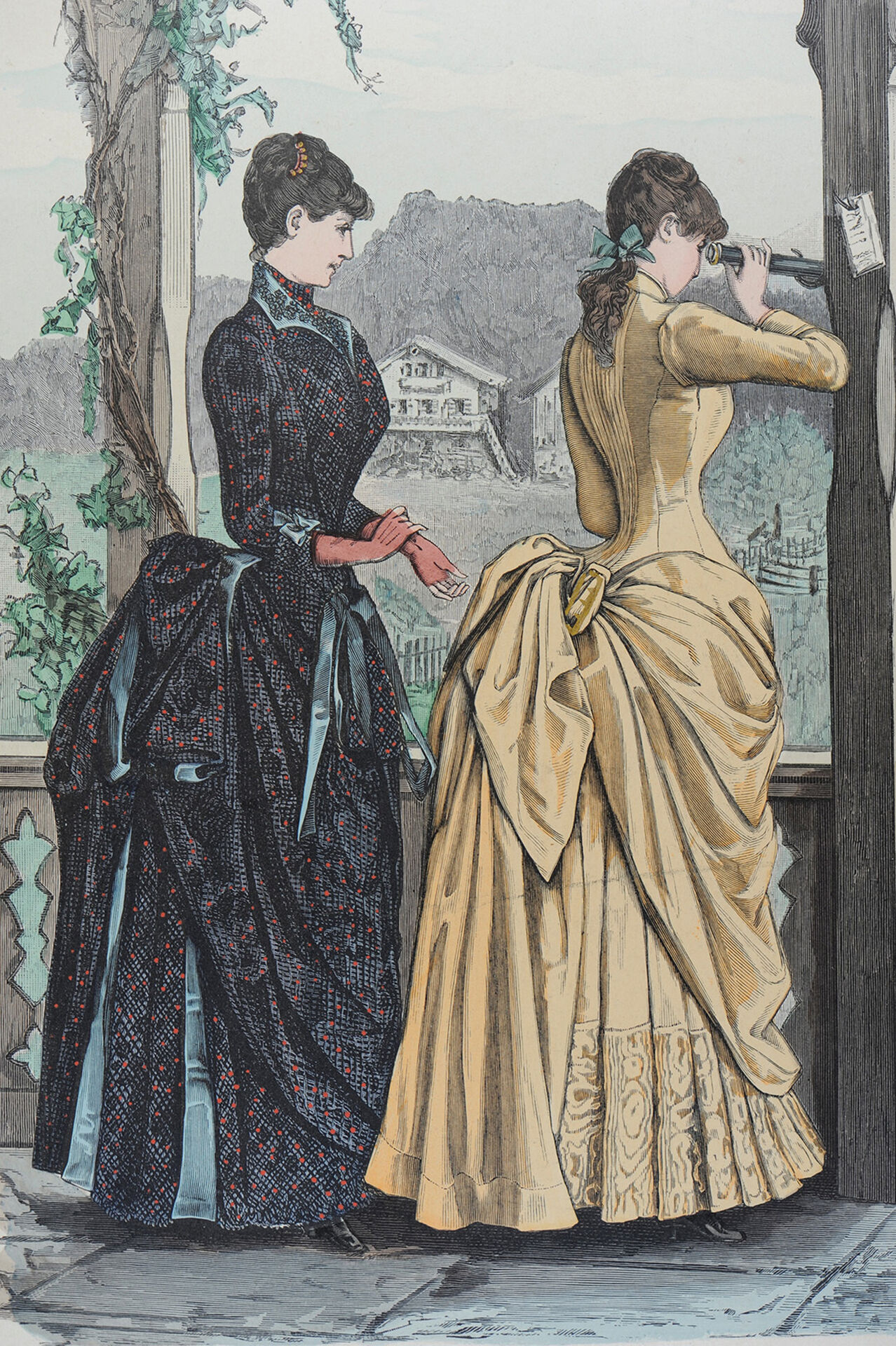 From Frauen Zeitung, 11 June 1885.
From Frauen Zeitung, 16 JUne 1885.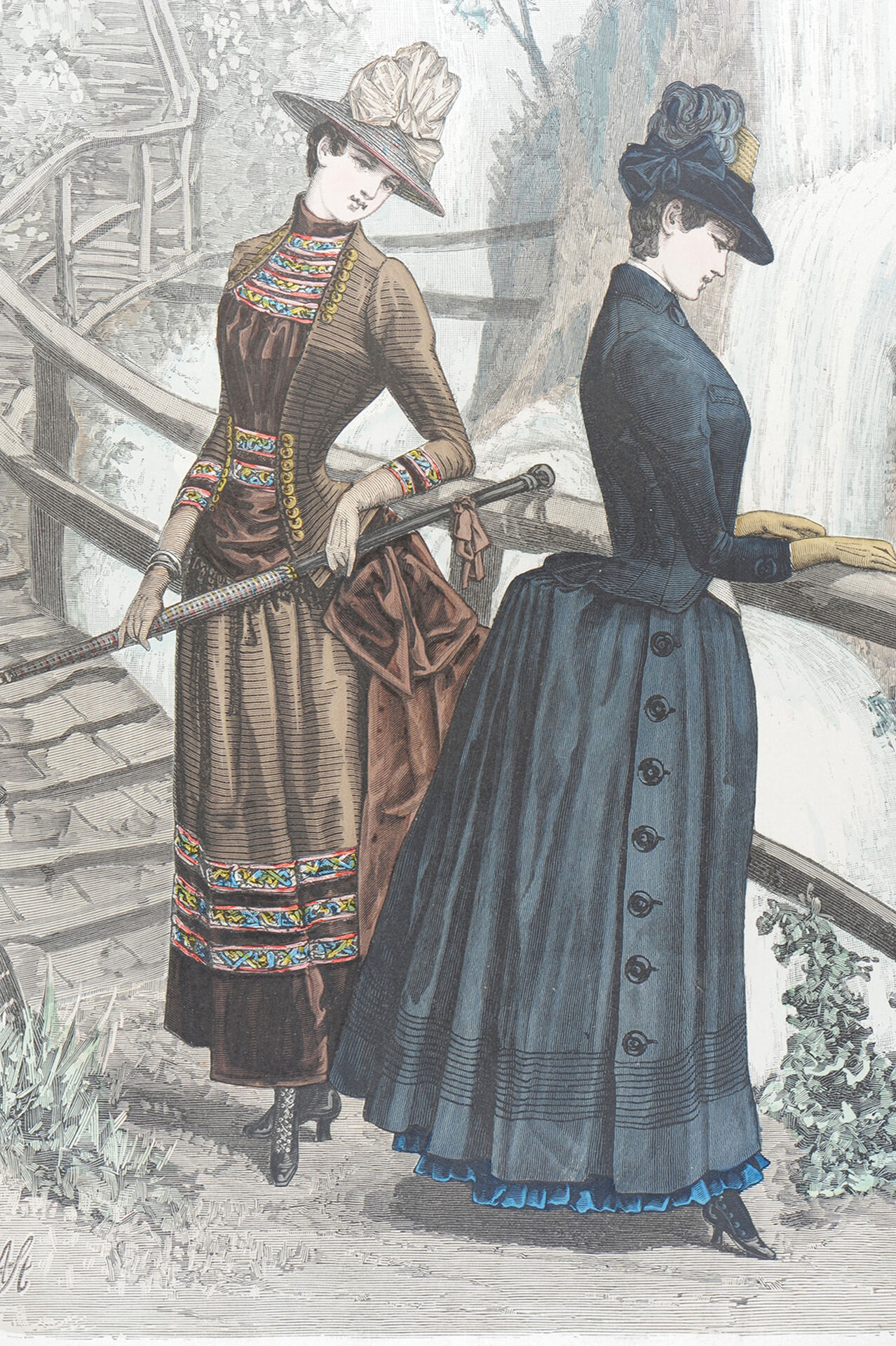 From Frauen Zeitung, 16 August 1885.
The exhibition showed fashion magazines from the Art Library and the Nationalmuseum archives. For conservation reasons, the plates were replaced during the exhibition.