Nationalmuseum's vast collections are on display in numerous locations around Sweden, and the museum has major national and international potential. To develop a Nationalmuseum for everyone, we want to continue focusing on being present on even more and different venues. It is super exciting – and has a great impact on people as well as economy.
Let's start with the basics. Personally, I am a big fan of facts and figures. When I wrote my first collection history theses as a student, I obviously analysed the contents of the collections but I also looked at the statistics behind the acquisitions. After all, even the most complicated structures can be made clearer by looking at key figures. At the same time, you also need to be familiar with the collection's history.
As we know, Nationalmuseum's collections are rich, exciting and some of the oldest in Europe. The museum was founded all the way back in 1792. All in all, there are 150 experts involved with the museum activities. The collections include more than 700,000 artworks and design objects. The calibre is great, greater than the value of many successful companies. The museum's activities also contribute to the national economy and the lives of individual business owners.
Let's look at an example. Nationalmuseum Jamtli opened in Östersund one year ago. The first exhibition was Six centuries of contemporary art with works by artists ranging from Lucas Cranach and Rembrandt to Clarence Sinclair Bull's photograph of Greta Garbo (1929) and some contemporary objects. An evaluation showed a positive development in the Östersund area. As Ylva Grauers Berggren from Oxford Research puts it: "There are good conditions for a continued natural cooperation between Nationalmuseum Jamtli and local businesses through a now established arena for business growth through art, form, and design. This cooperation will allow for increased business for companies and can over time also have impact on the region's economy."
Similar stories can already be found around the world. The most famous is the construction of the Guggenheim museum in Bilbao which opened in 1997. The architect Frank Gehry's landmark building and Guggenheim's exhibitions combined created a successful concept which changed the entire region's economy. Before, few people knew what Bilbao was and there was no reason to go there. Now Bilbao is a tourist destination and its hotels are booked solid. For a more recent example we can look to Dundee in Scotland, where the Victoria & Albert Museum opened a branch in 2018. Architect Kengo Kuma's building and the museum's activities are expected to reinforce the city's profile as the "Coolest Little City in Britain".
Nationalmuseum is exhibiting its collections in numerous places. More than 5,000 objects are on display in the newly renovated premises on Blasieholmen in Stockholm. The collections are also on show in several castles: Drottningholm, Gripsholm, Läckö, Nynäs, Rosersberg, Strömsholm and Ulriksdal castle. Gustav III's Museum of Antiquities, Leufsta, Institut Tessin in Paris, and Nationalmuseum Jamtli are other exhibition sites for Nationalmuseum. The summer of 2020 will also see the reopening of the Gustavsberg Porcelain Museum. This is all incredibly exciting and – as I see it – an amazing way of utilising the potential of our collections.
By showing the collections at several venues the Nationalmuseum also reaches a significantly larger number of visitors: In 2018 there were more than 510,000 visitors to our various exhibits, and Blasieholmen had a record 311,303 visitors after reopening. We are needed!
You usually know about a museum's collections and exhibitions, but its lending of objects rarely gets mentioned. Despite this, it can be good to know that Nationalmuseum's artworks are also shown in prioritised spaces such as the Government Offices and county governors' residences. In total, 8,167 artworks are on long-term loan, of which 7,898 are in Sweden and the rest can be found around the world, usually in Swedish embassies. We also work with partners who want to borrow works for temporary exhibitions. Last year, we sent 60 artworks to almost 20 different borrowers. Several are major international partners such as the Louvre in Paris, Rijksmuseum in Amsterdam, the National Gallery in London and the Metropolitan Museum of Art in New York.
In addition to this, the collections play a key role when designing touring exhibitions and cooperation models with our national and international colleagues. Exhibitions that we first show on Blasieholmen, Nationalmuseum Jamtli, or for example Läckö castle, can in some cases also be exhibited in other places. For example: we will bring The Danish Golden Age to SMK, National Gallery of Denmark in Copenhagen at the end of the summer, and from there it will continue on to Petit Palais City of Paris' Museum of Fine Arts in Paris. The Design processes exhibition which showcases the creation of Nationalmuseum's restaurant interiors will also be sent to the Swedish Institute in Paris in the autumn.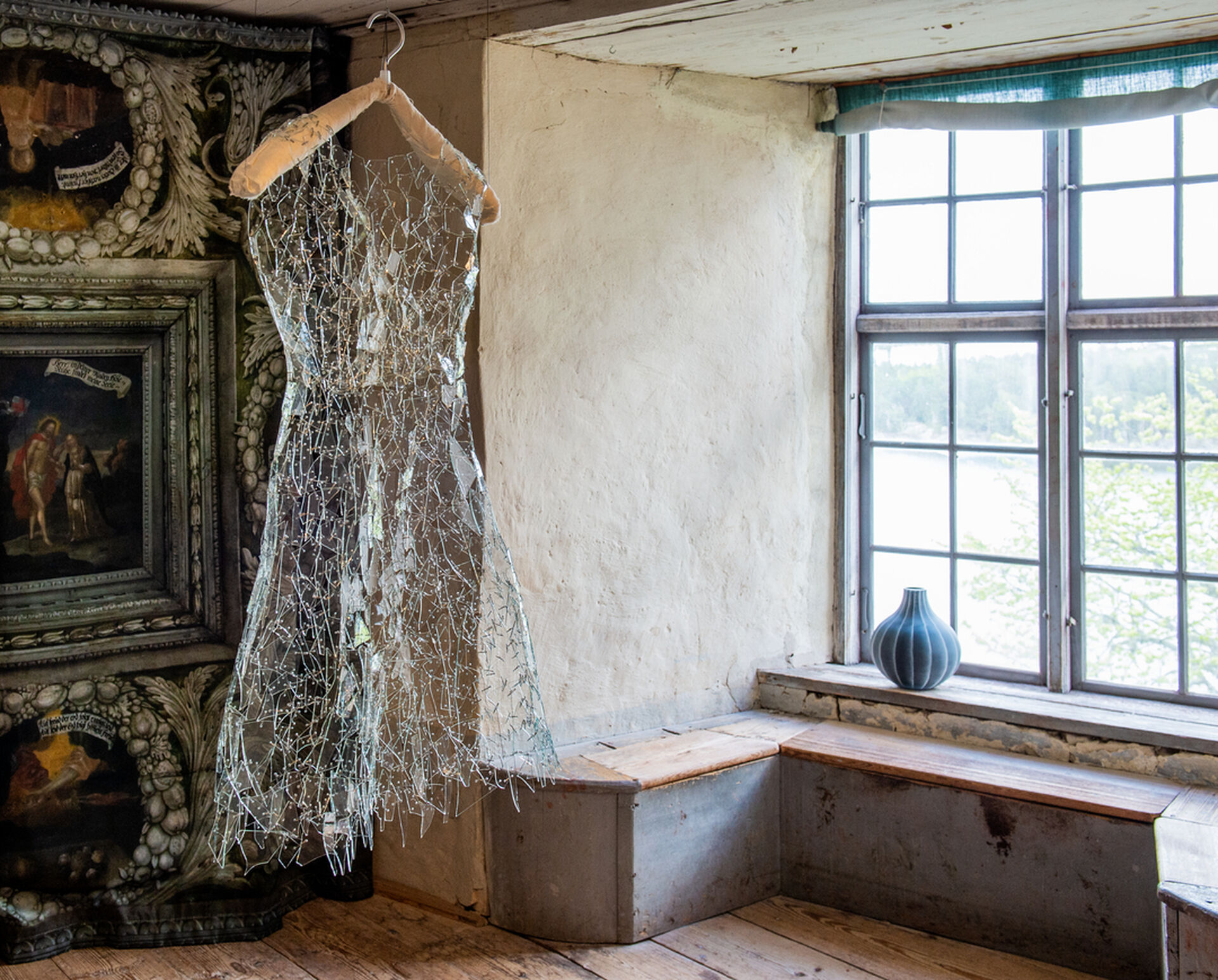 Mafune Gonjo, Sculpture "Beauty has a Thorn". The object is on display in the exhibition "Expressions in Glass" at Läckö Castle.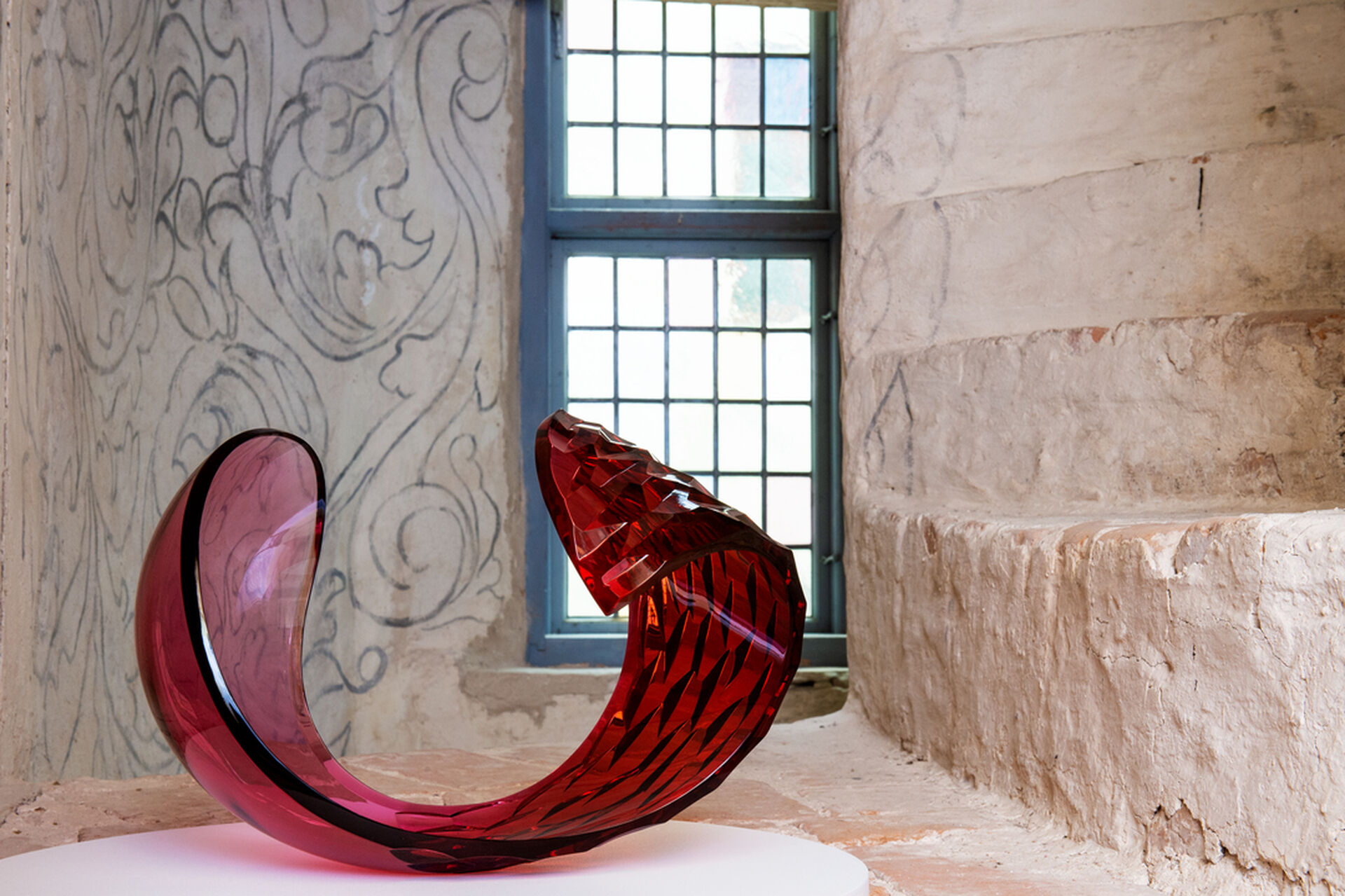 Lena Bergström, Sculpture "Planets: Red Rose". The object is on display in the exhibition "Expressions in Glass" at Läckö Castle.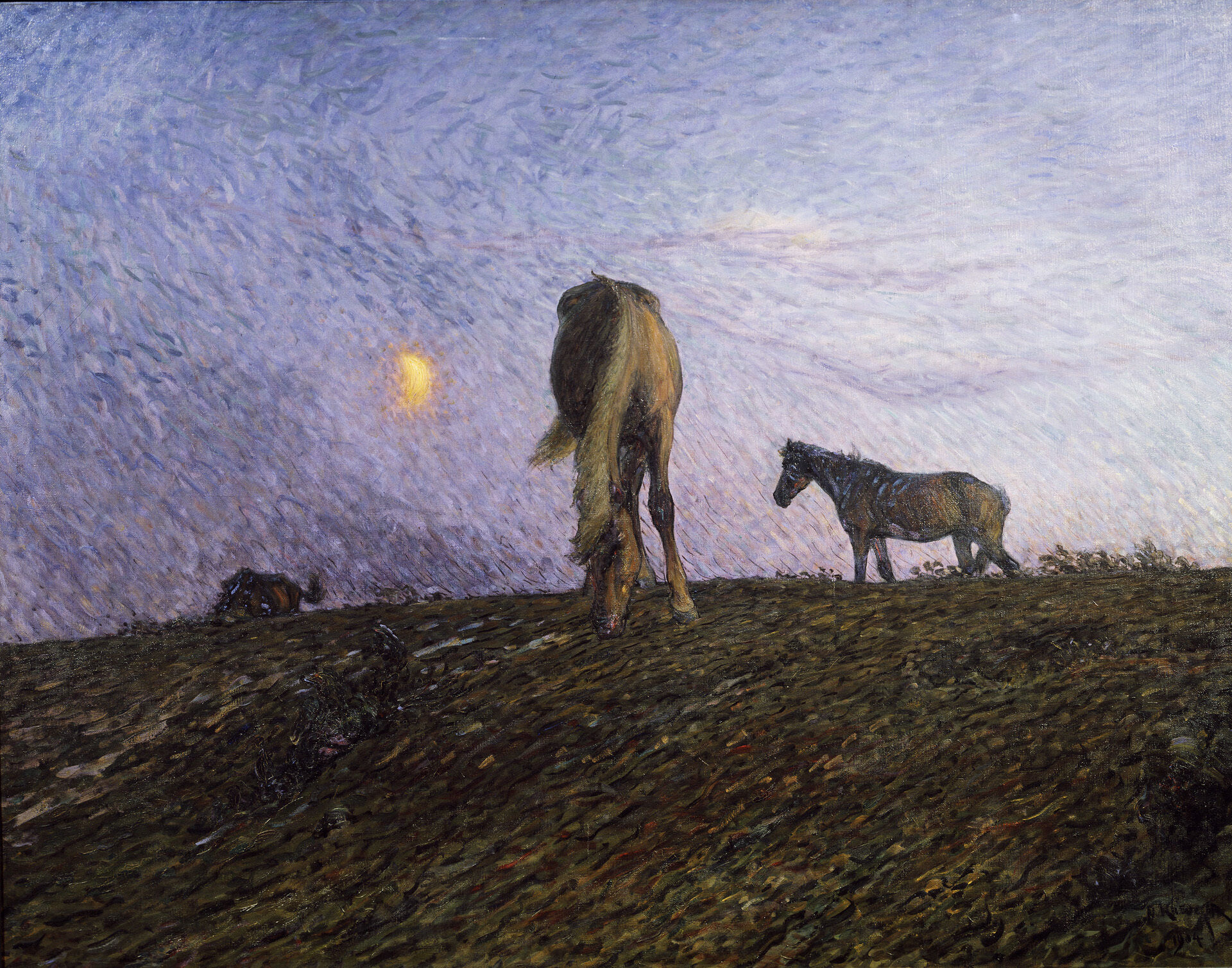 Nils Kreuger, Nightfall. the painting is on display in the exhibtion "From Dawn til Dusk" at Nationalmuseum Jamtli in Östersund.
The collections have excellent research and exhibition potential. Well thought out collection and research policies define the most important areas that Nationalmuseum is focusing on, and the reasons why. Large collections always have their own strengths as well as famous individual pieces, such as Alexander Roslin's The Lady with the Veil (1768), which is the Swedish equivalent of the Mona Lisa in the Louvre.
We disseminate information and knowledge about our collections through various methods and channels. Traditional formats include publications, conferences, workshops, lectures, and displays. We have also created digital tools such as the Nationalmuseum app which is one of my personal favourites. It gives you a very easy access to the museum's collection presentations on Blasieholmen and also presents exhibitions at Nationalmuseum Jamtli, Gripsholm castle and Läckö castle. It allows you to easily sift through the collections on your bus, train, or subway commute.
Our vision is to make Nationalmuseum into a museum for everyone. And we cannot do that without all our visitors. Come visit us on Blasieholmen, at Nationalmuseum Jamtli, Gripsholms slott, Läckö Slott and other exhibition sites. Download the app. Read our books. Enjoy! And make Nationalmuseum your own!