Treasures from the Art Library
The oldest book in the Art Library's collection is Virgil Solis' famous Wappenbüchlein dating from 1555. The Wappenbüchlein is a catalogue of heraldic motifs and the coats of arms of bishops, cardinals, kingdoms (including Sweden) and others. Even the three wise men from the Bible, Caspar, Melchior and Balthazar, have their own coats of arms.
Early colouring book
The book is designed for readers themselves to fill in the colours. Instructions are provided in the form of abbreviations for the colours applicable to each heraldic element. In the Art Library's copy of the book, only a few of the arms have been coloured in. We are glad of this, since some of the other surviving copies have been spoilt by clumsy colouring!
The copy in the Art Library was printed in Nuremberg in 1555, although it also mentions Johann Bussemacher, a printer in Cologne.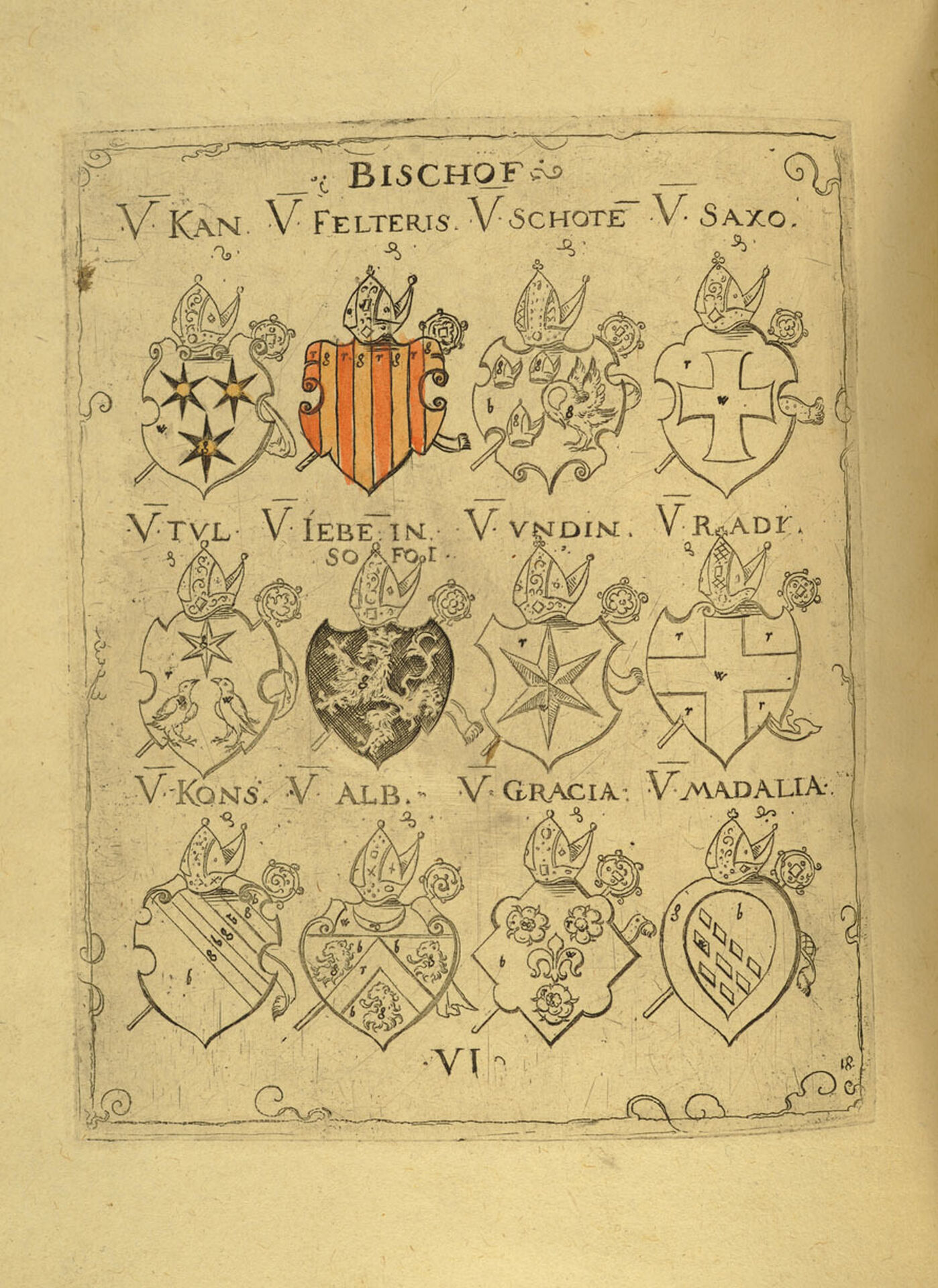 Wappenbüchlein, emblem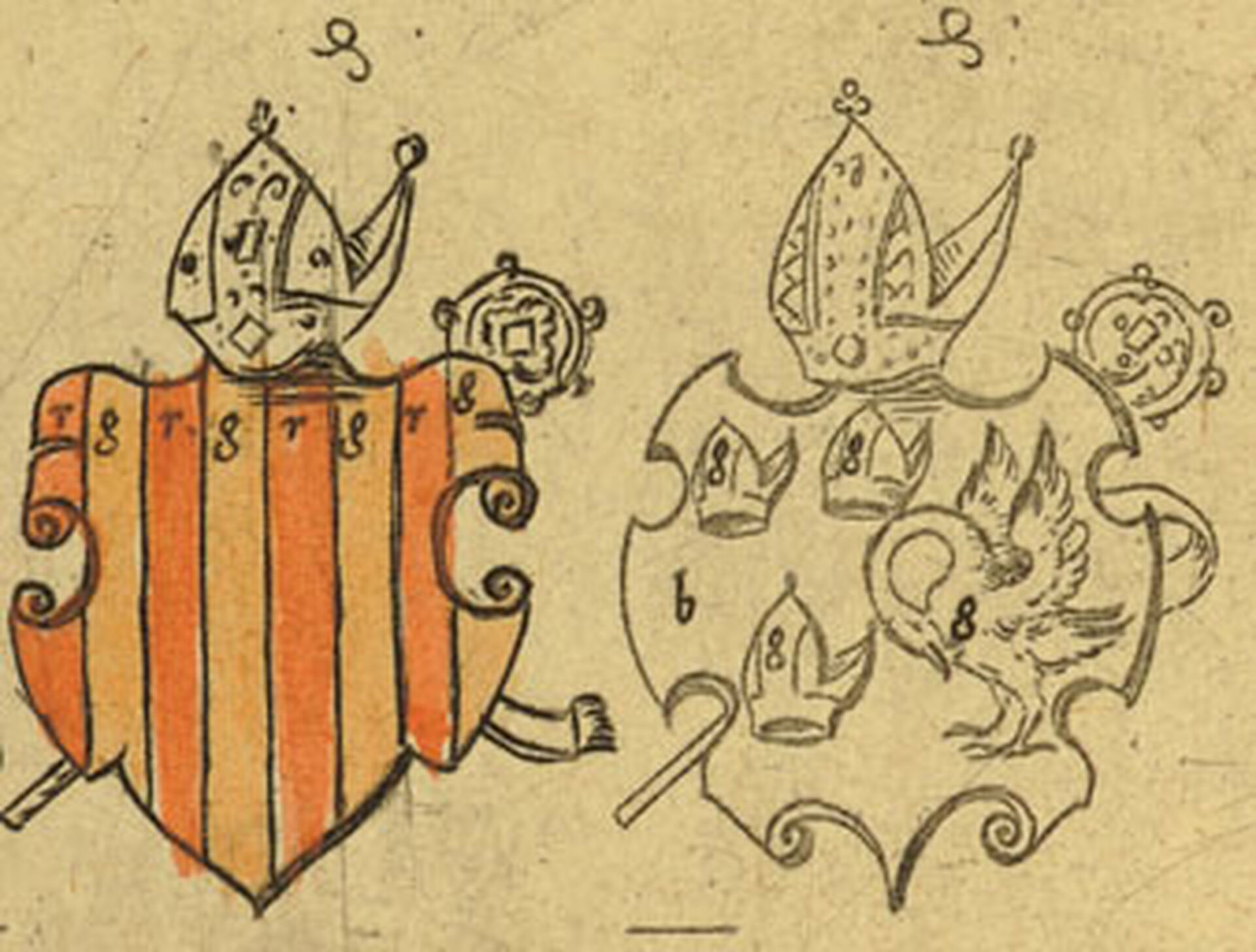 Wappenbüchlein, emblem in close-up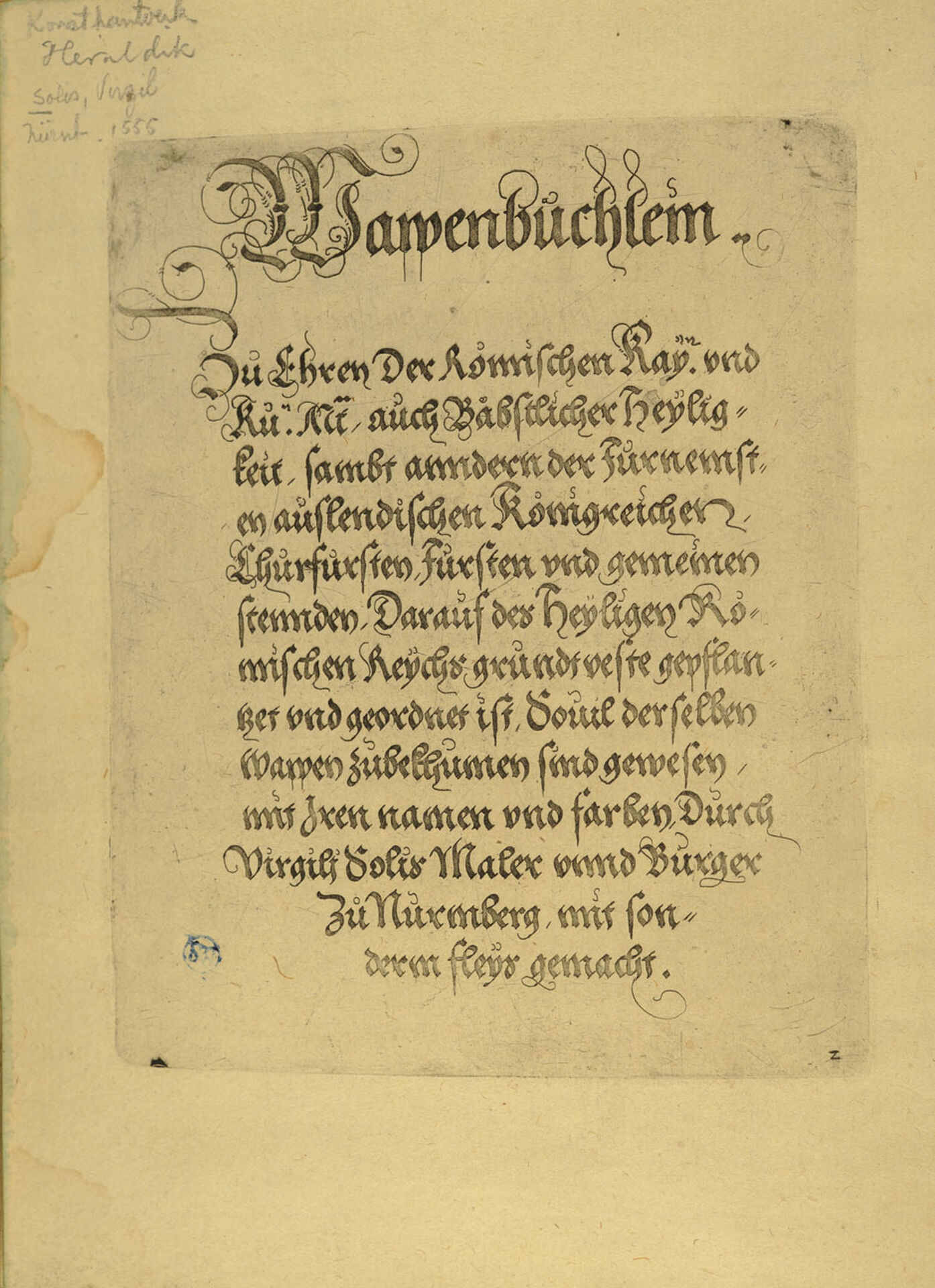 Wappenbüchlein
Virgil Solis
Virgil Solis, also known as Virgilius Solis (1514–62), was a German illustrator and printer. The son of a painter who had settled in Nuremberg, Solis married in 1539, became a master of his trade in 1540 and opened a workshop in the city, employing several journeymen. Later, his sons joined the workshop, which was very productive and commercially successful.
After Solis' death in 1562, the workshop continued to operate and to publish new material for more than 10 years, since Solis had been so prolific. Examples included illustrated editions of Ovid's Metamorphoses (1563, 1581) and Luther's illustrated Bible.
Solis' decorative works often served as models for gold and silver jewellery and furniture ornamentation.
Heraldry
A coat of arms consists of a shield, a helm (helmet) and a crest above the helm. Non-personal coats of arms usually lack the helm and crest. The image serves a decorative function. A coat of arms is an indicator of identity, so originality and clarity are important.
//Maria Zetterberg, Librarian, The Art Library