Welcome to host parties, events and special occasions in our beautiful dining hall with its splendid view over Strömmen and the Royal Palace.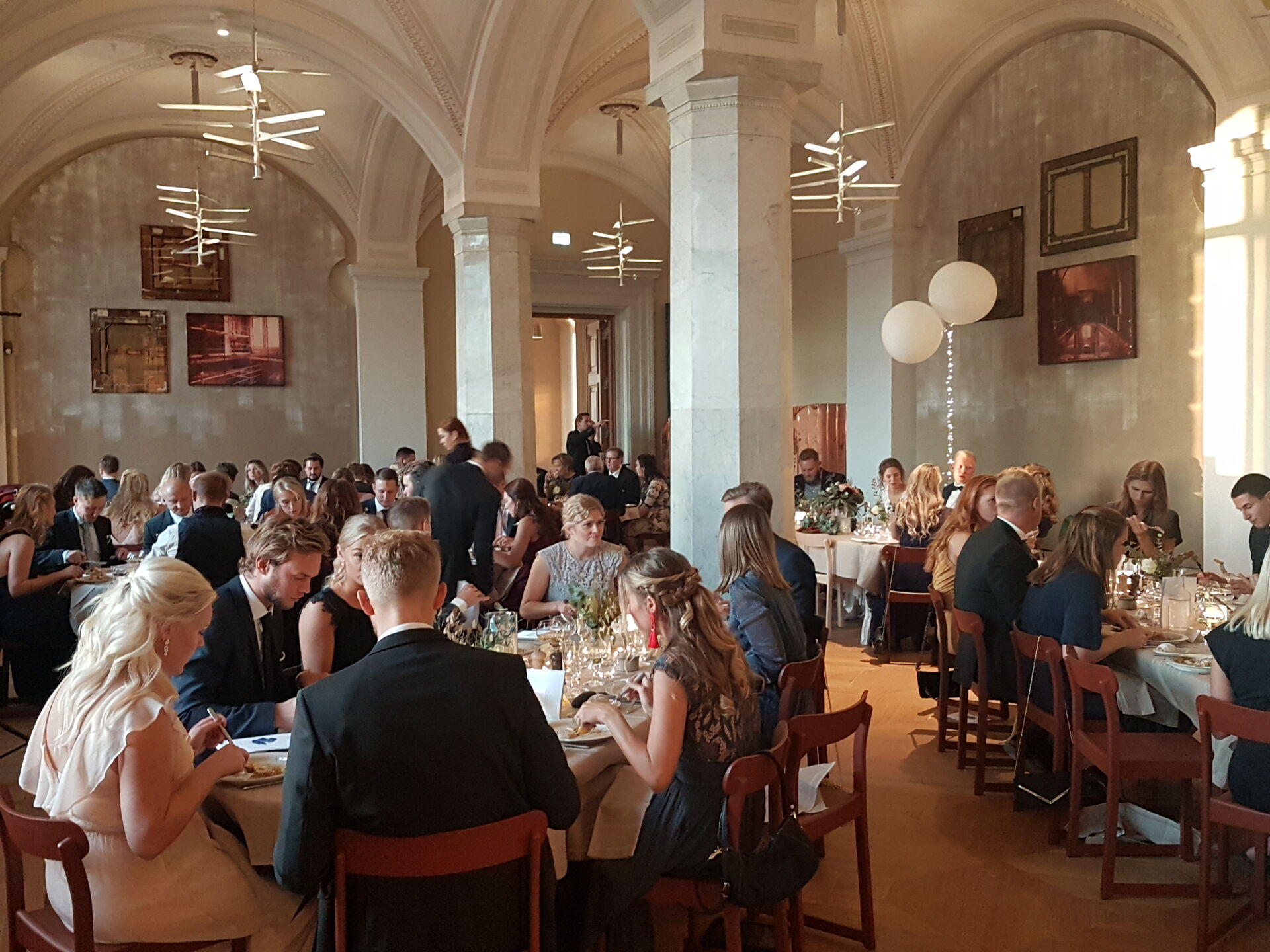 It's a magical place for weddings!
The newly designed interior and furniture together with the old architecture create a comfortable atmosphere with its mixture of old and new. The spacious, bright room invites to all kinds of meal arrangements and during the evenings we offer the dining hall to larger private events, formal dinners, mingle parties, special occasions, and other events.

You can easily create your own menu from our a la carte selection, order one of our readily composed menus and choose different snacks for your event.

Our modern Swedish style of cooking follows the seasons, always with our cultural heritage as a starting point and inspiration. We mix classics with the avant-garde and local flavours with small delicate elements of the French and Italian kitchen. A dinner menu in january or february could be as following:
Carpaccio of Swedish ox topside with ceps, roasted pumpkin seeds and parsley, matured Svecia cheese and pickled red onion
Pan fried Skrei Cod served with roasted beets, crème of beets, browned hazelnut butter, deep fried capers, dilled potatoes and grated fresh horseradish
Citrus terrine with passion fruit and pistachio and white chocolate crème and blood orange sorbet
565