Villa Curiosa is a sensory, absurd and philosophical exhibition for children that provides keys to the interpretation and experience of the Nationalmuseum's collections and to art in general. Here, original artworks from the museum's collections are mixed with props in sensual experiencebased settings. The exhibition is open Saturday – Sunday. School groups are welcome on pre-booked visits before opening hours, Tuesday – Friday.

Suitable for: Children aged 6–11 years and their accompanying curious adults. Max 1 adult per child. No less than 1 adult per 4 children.
Location: The entrance floor
Admission: Free
Tickets: Admission to the exhibition during fixed time slots (see below), only on presentation of a ticket. Tickets can be picked up at the information desk in the entrance hall for later time slot on the same day as the visit, but not for other days.

The exhibition is open
Saturday–Sunday, 10:30–16:15.

About Villa Curiosa
Behind the door you will find a wondrous home, filled with collected memories, odd things and amazing artworks. Who lives here?
The one who is looking will find traces and clues. Maybe it is more than one person? Who has made the drawings? Whose the jacket in the cabinet?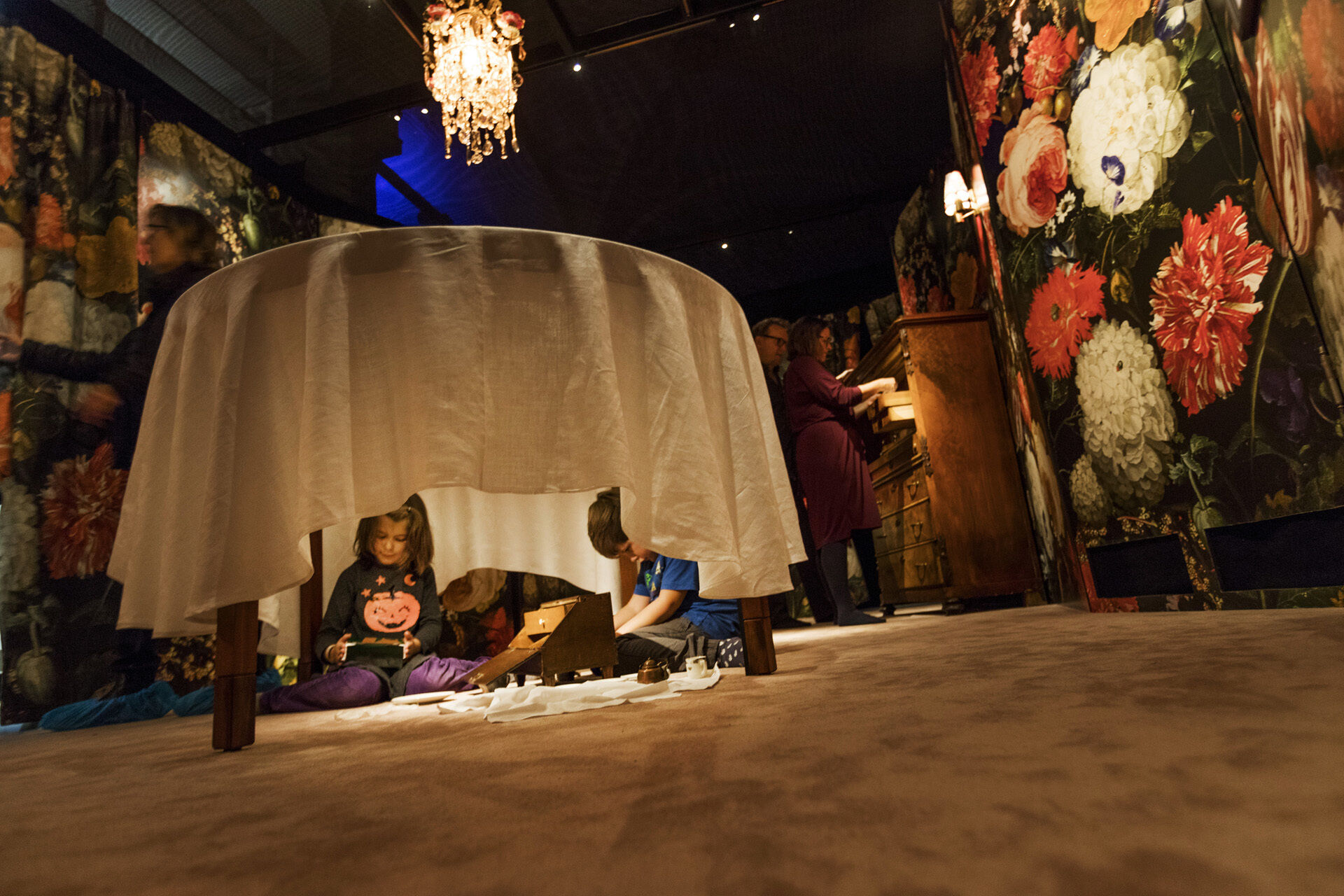 Photo: Nationalmuseum/Melker Dahlstrand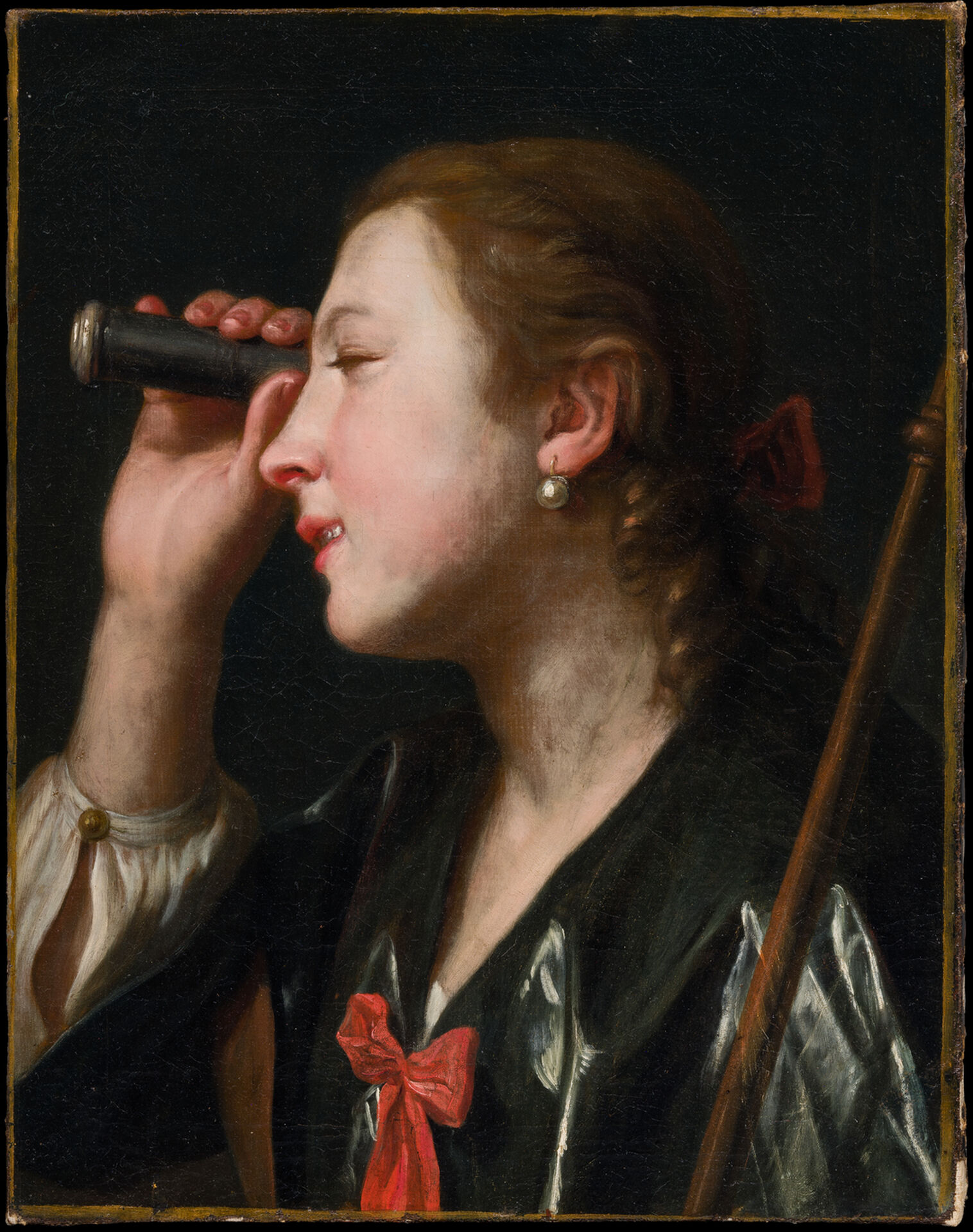 Girl Looking through a Telescope, painted by Pietro Antonio Rotari.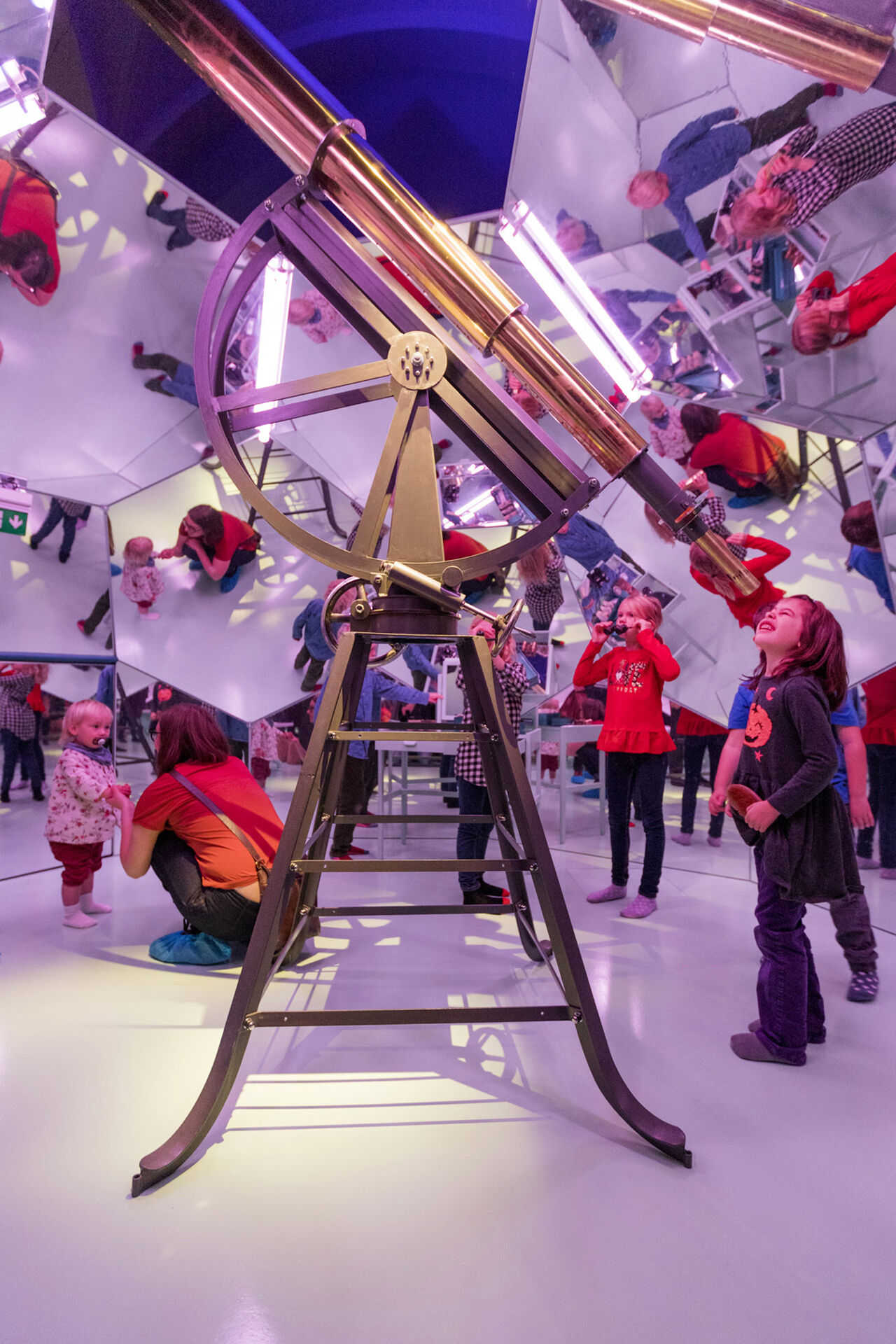 Photo: Nationalmuseum/Melker Dahlstrand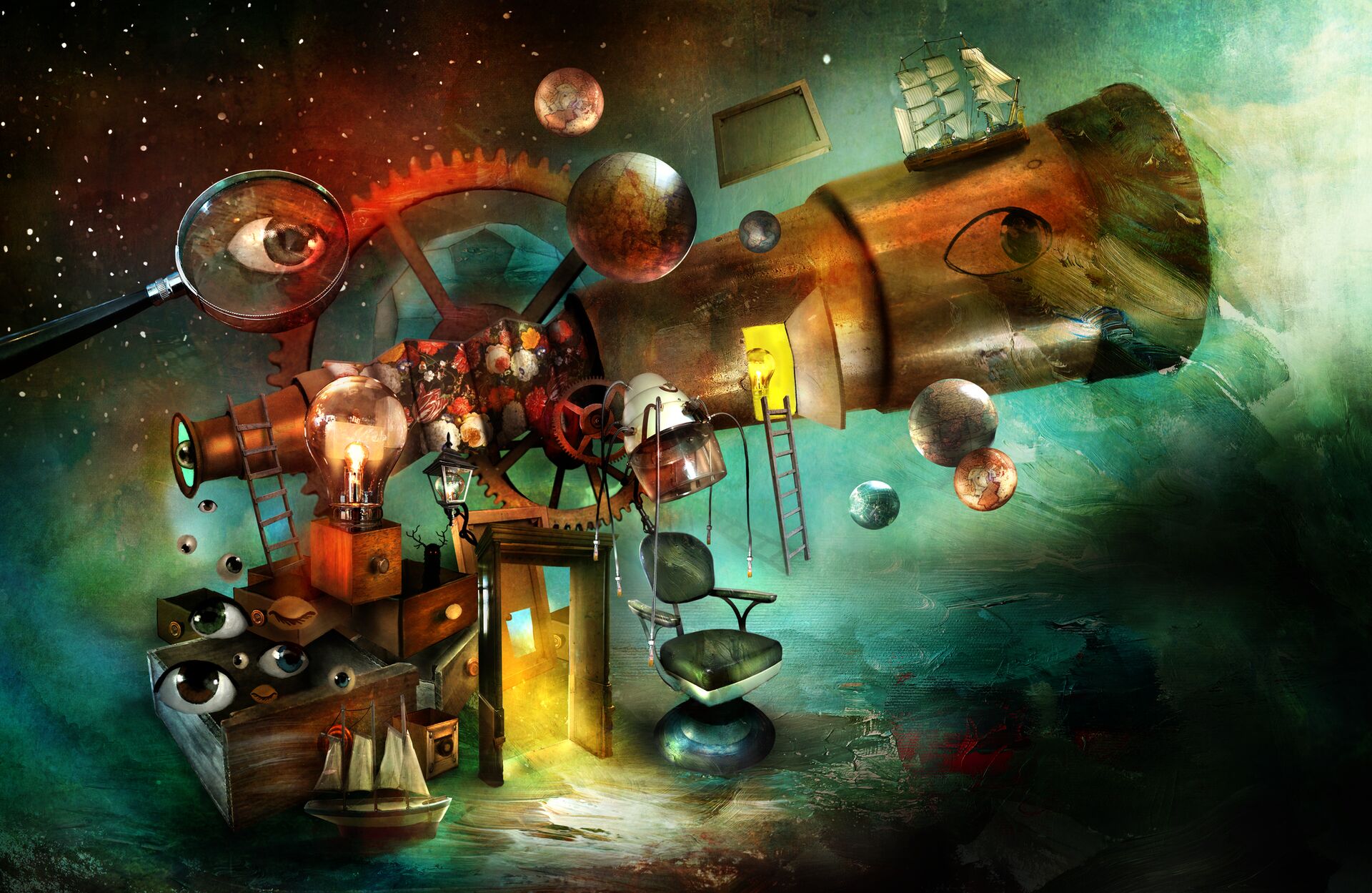 Wondrous things from all times, illustration by Alexander Jansson.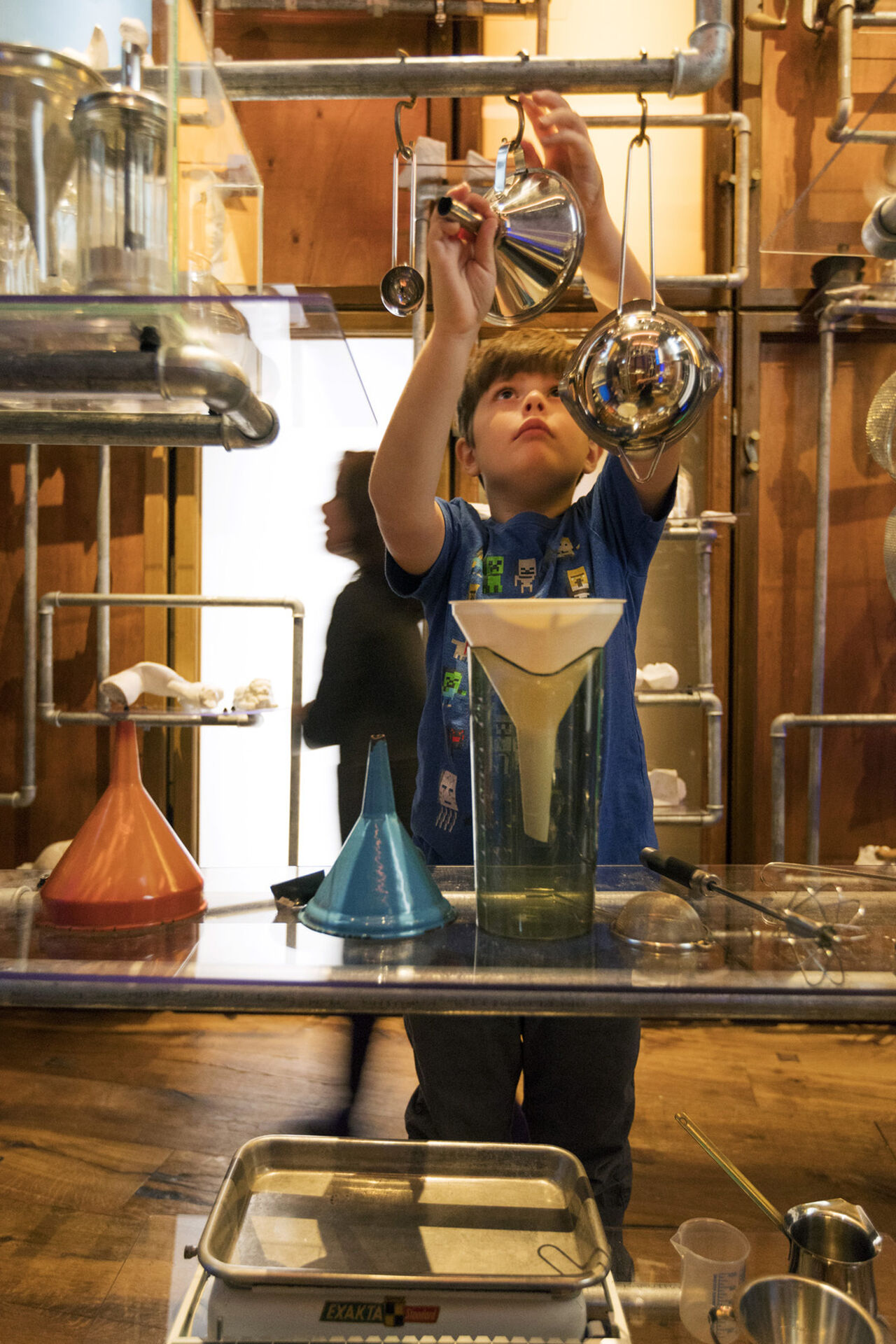 Photo: Nationalmuseum/Melker Dahlstrand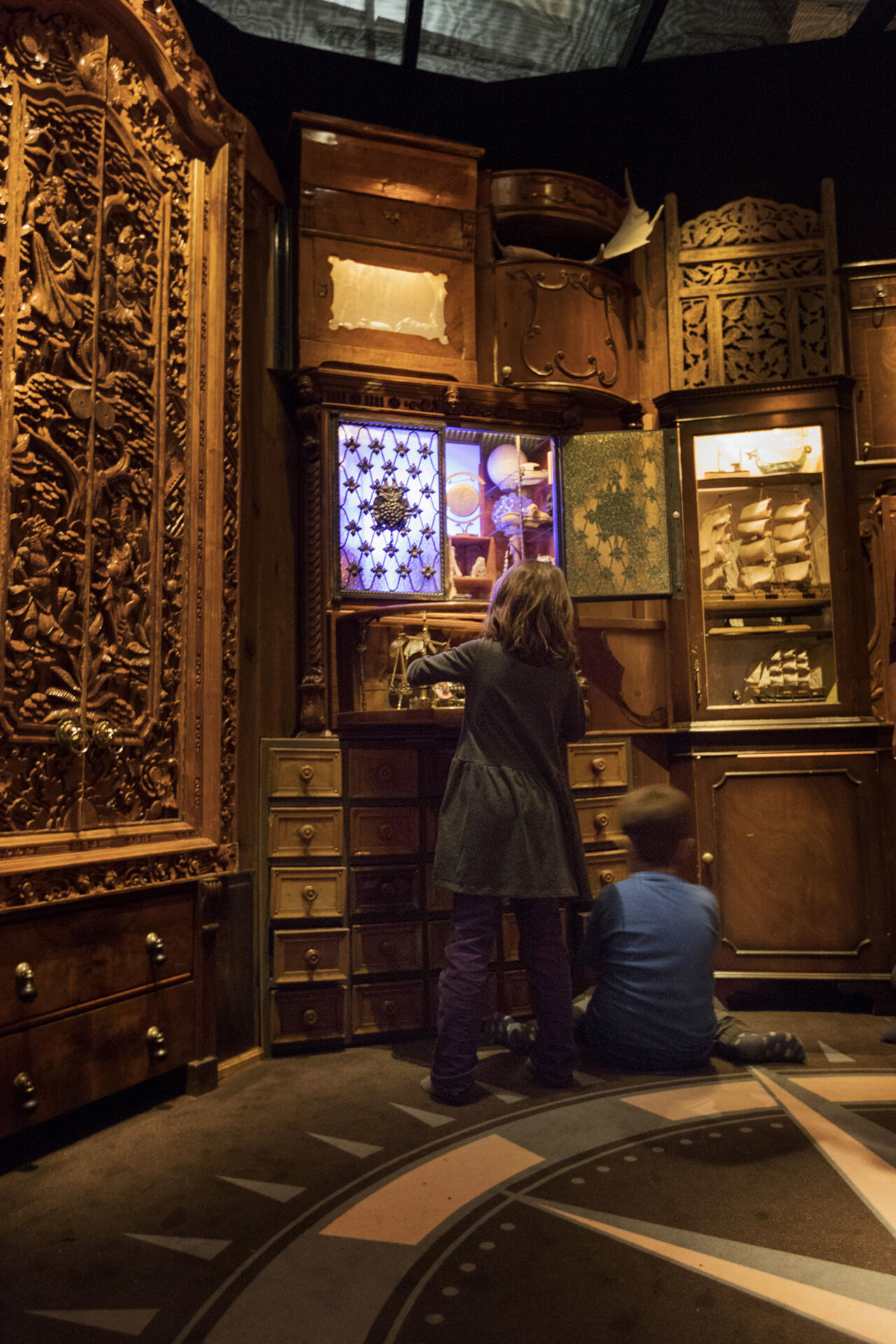 Photo: Nationalmuseum/Melker Dahlstrand
Villa Curiosa for School groups
The exhibition is open for pre-booked school groups, before the rest of the museum opens to the public. Find out more about Villa Curiosa for schools (in Swedish). School groups who want to visit the exhibition on their own are welcome during the museum's regular opening hours. Please get in touch with us no less than two weeks prior to your visit: skola@nationalmuseum.se.

Scenography and artistic design: Luise Midtgaard

Drawings in the girl's drawing pad: Kristian Berglund
Oil painting in the library (copy of the girl with binoculars): Johan Patricny
Illustration / fund wall outside the exhibition: Alexander Jansson