I recently visited the Leonardo exhibition in Paris. It was early in the morning, when the Louvre was ready to welcome the first visitors of the day. The exhibition displayed Leonardo da Vinci's artistry in a way that can be described as brilliant. Perfect choices and well-considered ways of presenting drawings, paintings, sketchbooks and scientific notes, among other things. I felt that I was able to get close to the artist, that I saw things that I had never seen before and learned a lot. My absolute favourites were the monochrome drape studies that showed how the artist worked with light and textiles.
The Leonardo exhibition is extremely popular and is attracting record numbers of visitors. If you measure the success of the exhibition in figures, it is easy to say that it has already now hit all the targets and will contribute to the museum's finances. But how do you measure quality or experiences? Such answers cannot be found in mundane statistics.
Like all other organisations, museums work with strategies and objectives that need to be followed up. Key performance indicators are needed to visualise how objectives are being achieved – and we do this too. To name just a few examples, we analyse the number of visitors and followers, educational programmes, exhibitions in Sweden and abroad, publications, research projects, work in different expert groups, national and international partners and how Nationalmuseum is being presented in the media. At the same time, we need to understand that not everything a museum does can be measured quantitatively. Various methods have therefore been created to evaluate the quality of museum activities, such as internal and external evaluations.
In the case of Nationalmuseum, we see that visitors have responded positively to us after the long period of renovation. The museum was visited a million times during the first year. It seems that the threshold to Nationalmuseum has – if not disappeared completely – at least been lowered.
Nationalmuseum, its collections and exhibitions have also generated discussion. The ongoing exhibition 1989 – culture and politics has been commented upon in several highly topical contexts, not least because the events of that year and the current political situation have some similarities. School classes are using the exhibition as an external classroom. The collections and new acquisitions, which we finance using non-governmental funds, are arousing interest not only in Sweden, but also internationally. Nationalmuseum's purchases are praised by colleagues and art historians. Despite all the success, not everyone is always happy with what we do, but this also reflects the rules of the game. Museums have never been neutral or objective platforms (despite the fact that people have tended to believe this).
One of the discussions this autumn was about the texts in our collections (two rooms, to be exact). Strong opinions were expressed about the museum's way of presenting feminist theories and gender perspectives. All of a sudden, there were a lot of people with a clear picture of what the museum "may" say and what it may not. The museum was expected to be neutral and objective. You should not "educate" the public. We also received suggestions about how the collections could be better presented.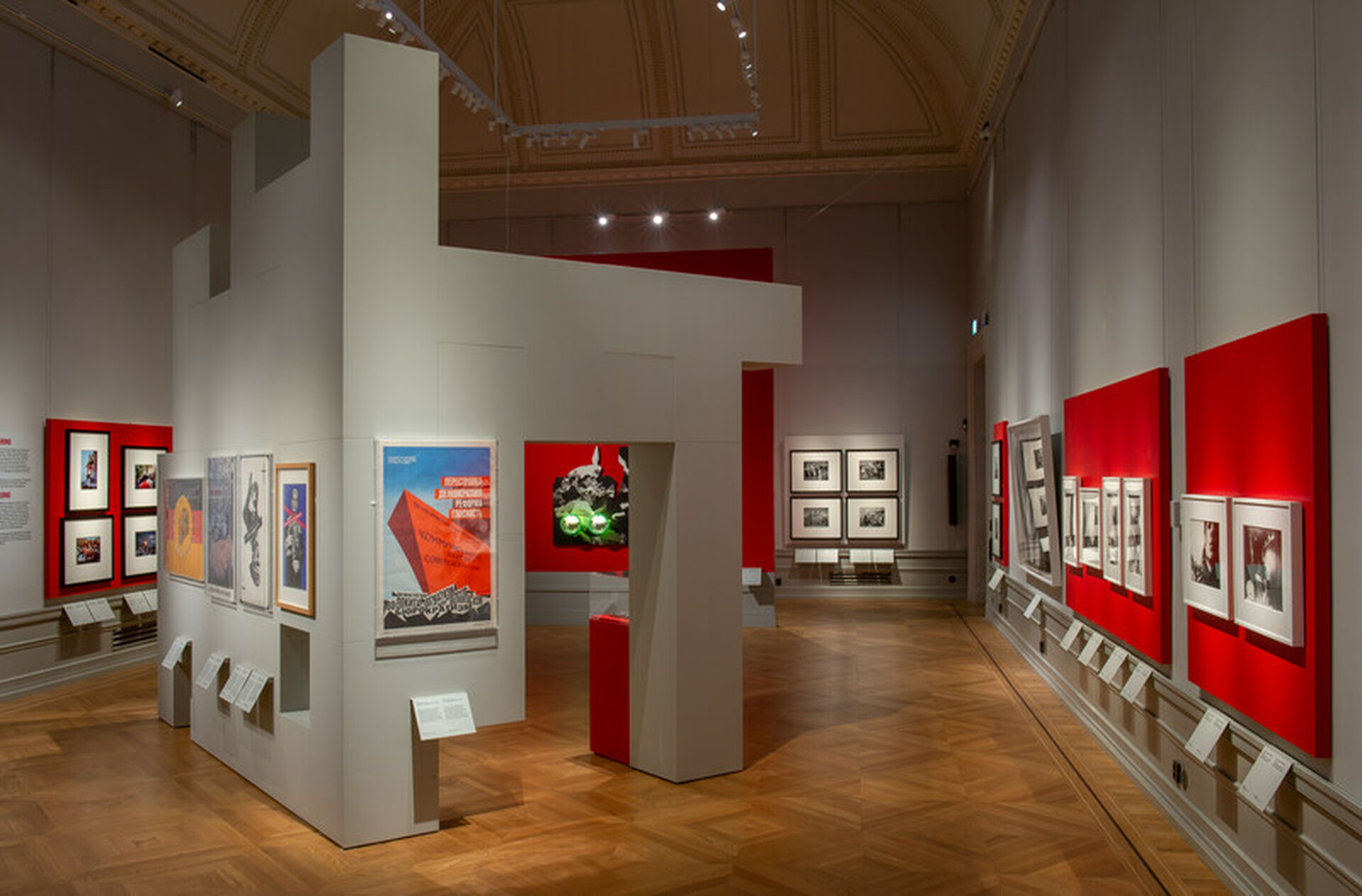 Interior of exhibition "1989 – Culture and Politics". Photo: Anna Danielsson/Nationalmuseum
It was an extremely interesting discussion from a museological perspective. The history of museum collections encompasses different ways of presenting the great story of art. In the 19th century one believed that it could be shown in its entirety, without any gaps from antiquity to the most important "schools" i.e. the Italian, Flemish, Dutch, etc. The development of art represented the development of the nation. At the same time, artists and themes were excluded that later became of interest, female artists for example. In the early 20th century, people began to understand – not least thanks to criticism from artists – that there was more than just one truth. Since then we have seen different versions, in which national and international works of art are displayed either together or separately, art is displayed chronologically or thematically, and art and design have either been combined or not. The information that the museum provides about its collections has also varied, but it is always visitors who get to choose how much and what they read or listen to, for example.
The discussion about texts is a prime example of a substantive debate that stimulated many people who wanted to reflect on what Nationalmuseum shows, how contextualised information is made available and how it should be interpreted. Debates are needed about the role and value of culture in society. And we should not be afraid of conflicts or different opinions.
The most important thing is to understand that museums have never been neutral. Museums conduct research and offer different interpretations. This is the role of museums, both now and in the future. The power and freedom of art are important values. Just consider Leonardo. And think of all those works that evoke new thoughts, create experiences or emotions – of all kinds.