Nationalmuseum's summer exhibition 2021 at Läckö Castel is all about nature and how it has inspired artists and designers from the 17th century and onwards.
Nature is vital to humanity's survival; it allows us to breathe and eat, and provides space for recreation, while its variety has always inspired attempts at imitation. This exhibition presents objects from Nationalmuseum's collections where nature has inspired the artists and designers, starting from the era of the former ownwe of the castle, Count Magnus Gabriel De la Gardie. He designed gardens and was particularly fascinated by grottoes as elements of artificial nature.

This interaction between art and nature is particularly clear in gardens from the seventeenth century onwards. Fashions moved away from strictly stylised designs to ones that were truer to nature. Creating gardens required money, knowledge, and a great deal of work. The head gardeners were very important, so we meet them in the exhibition, along with examples of objects from the gardens.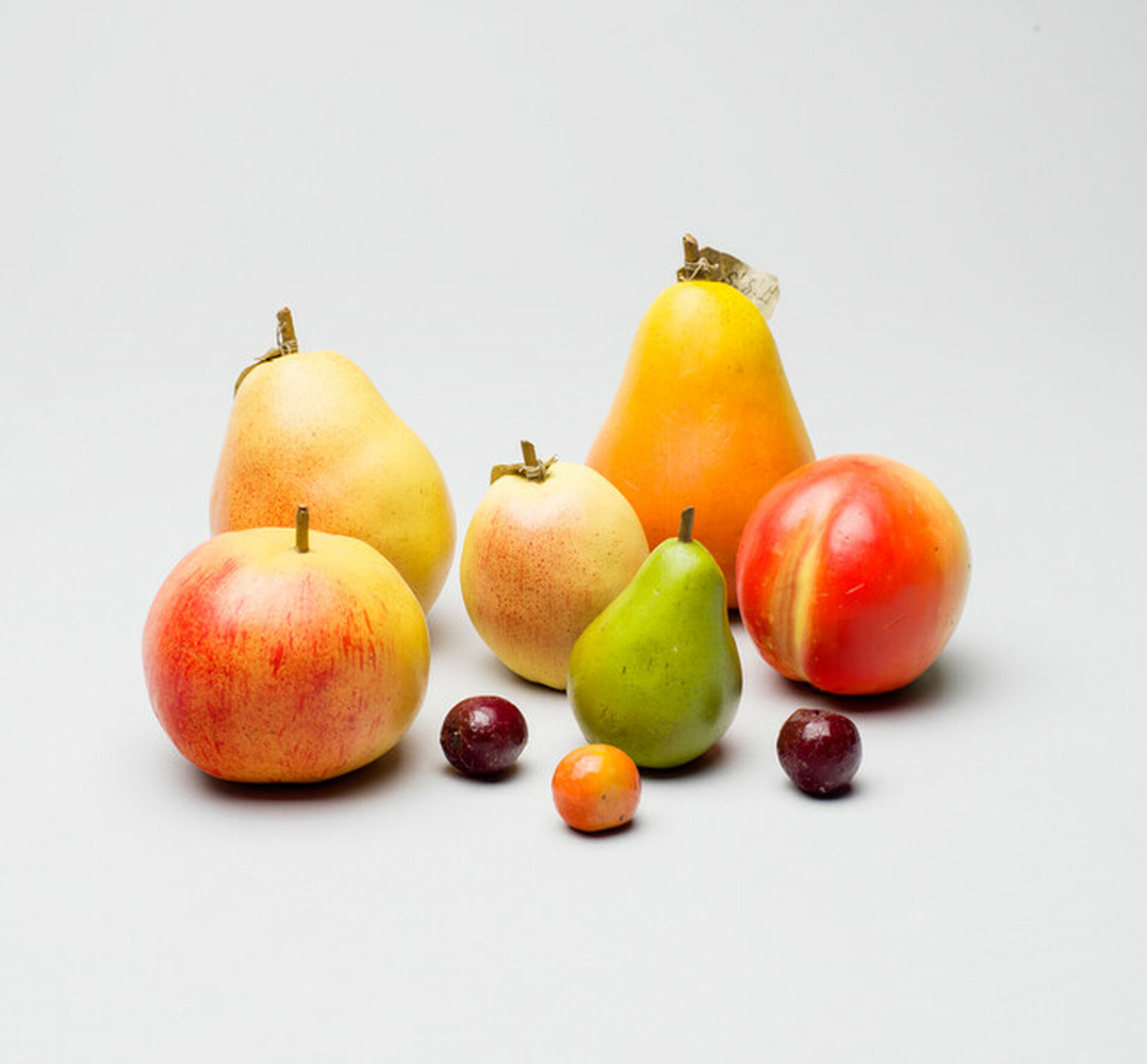 Fleichmann, Fruit in Wax, 1878.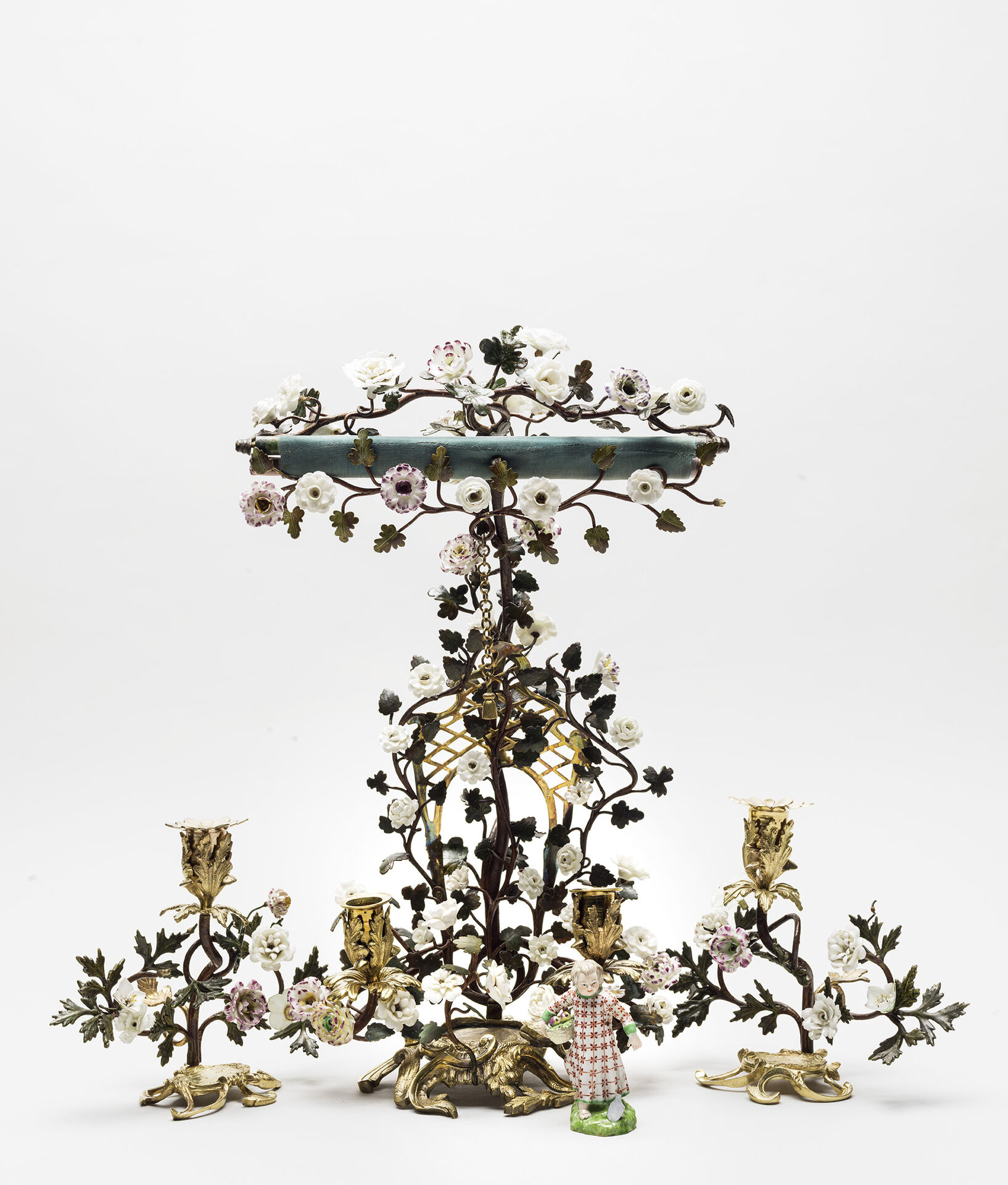 Unknown artist, Candelabrum, 1750-1780. Gilt bronz, porcelain.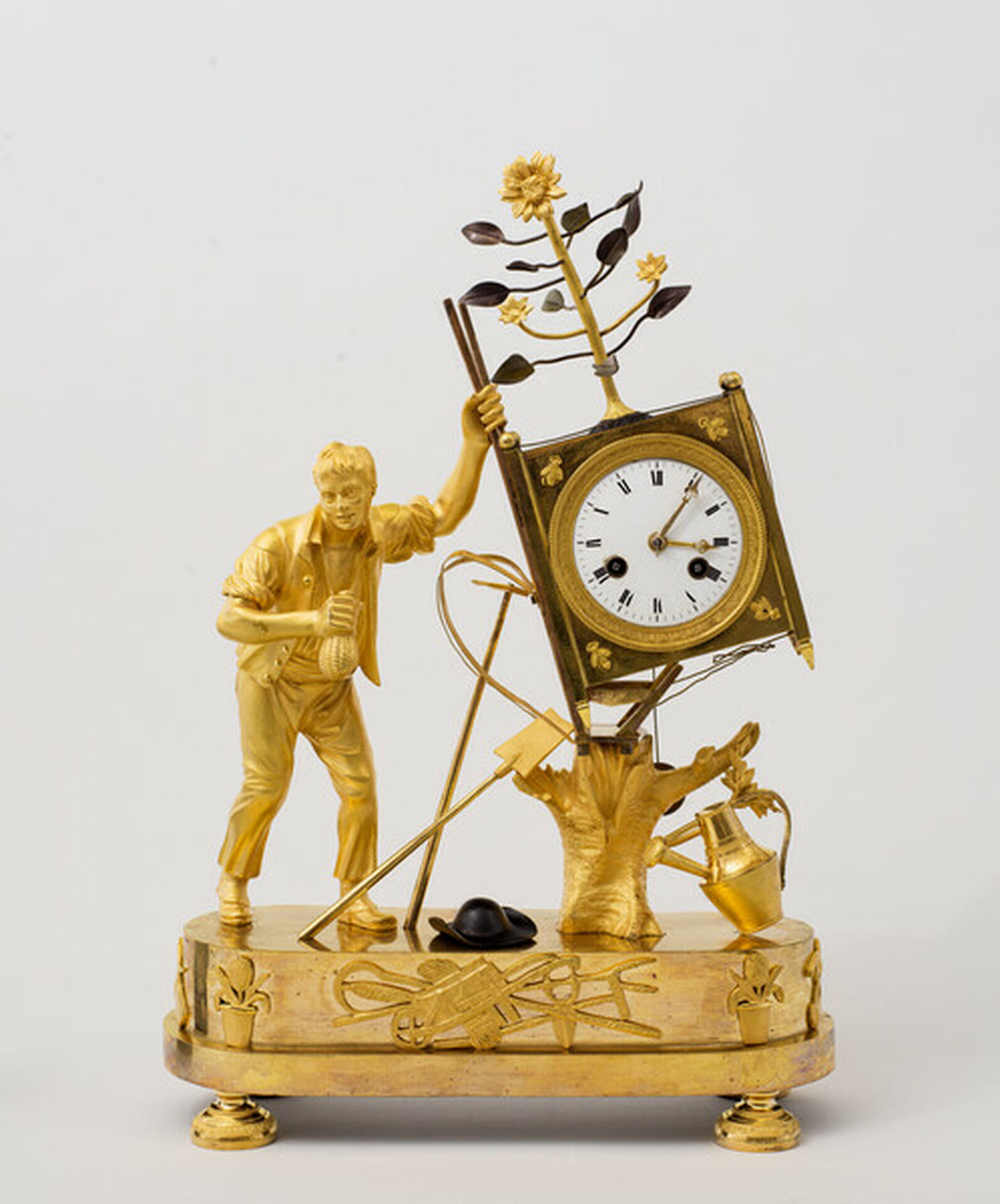 Unknown artist, Table clock "The Gardener", 1820-1840. Ormolu, partially patinated.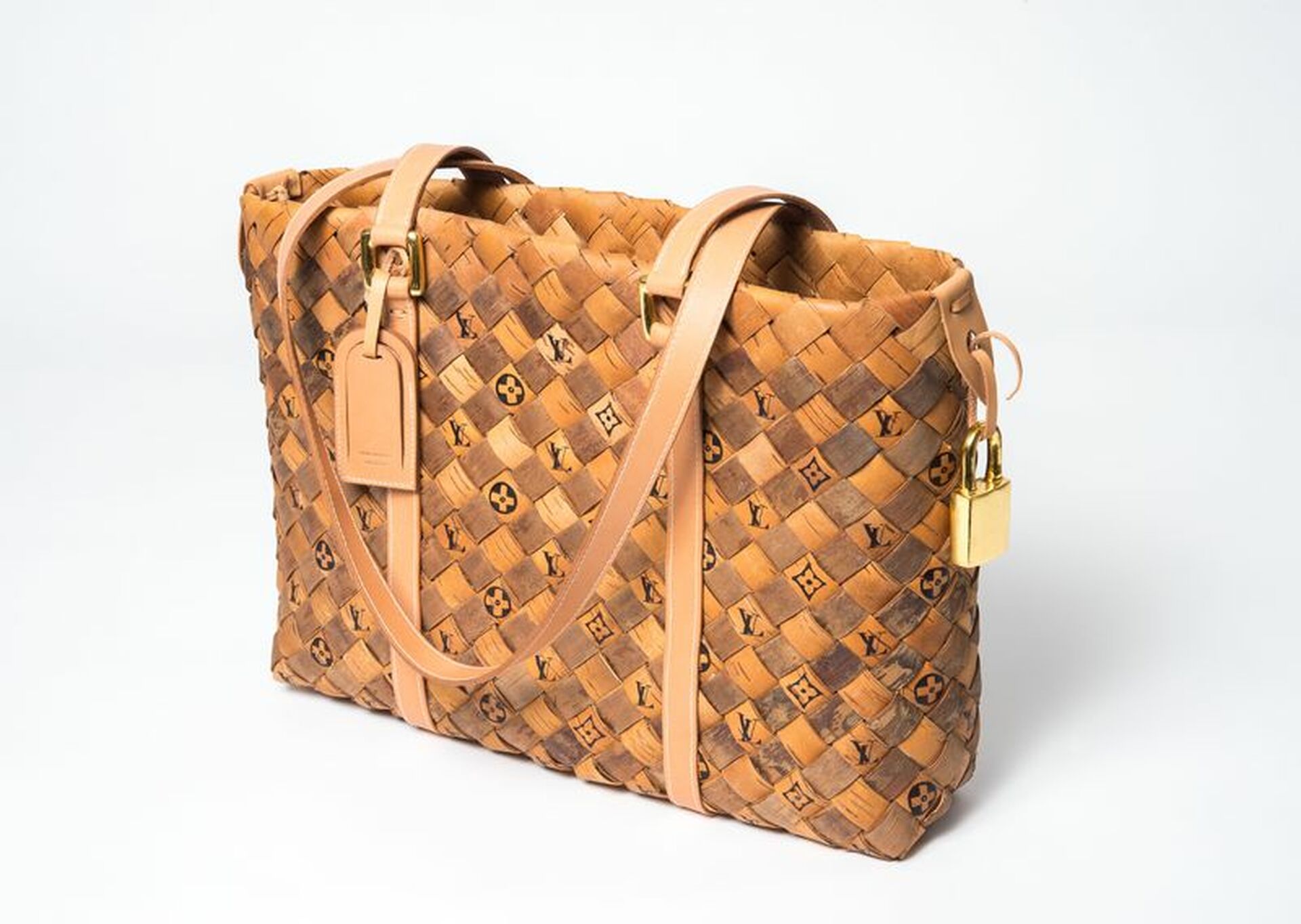 Aia Jüdes, Rauno Uusitalo, Agneta Ekblad and Dennis Sehlin, Satchel "Louis no.1", 2012. Braided bark, leather, gilded wood in 23 carat gold, ink.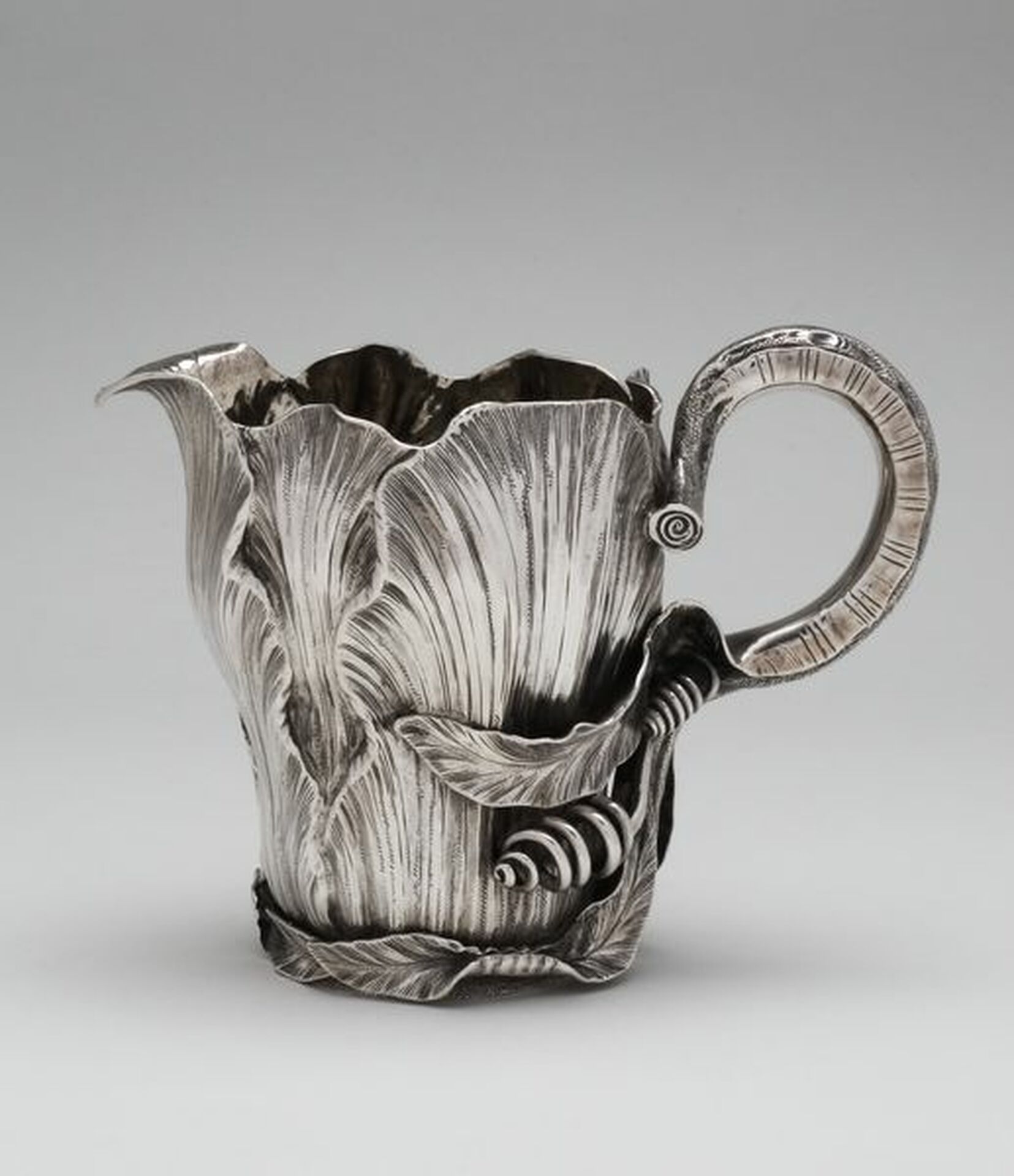 Jacob Samuel Prahl, Cream Jug, 1869. Silver.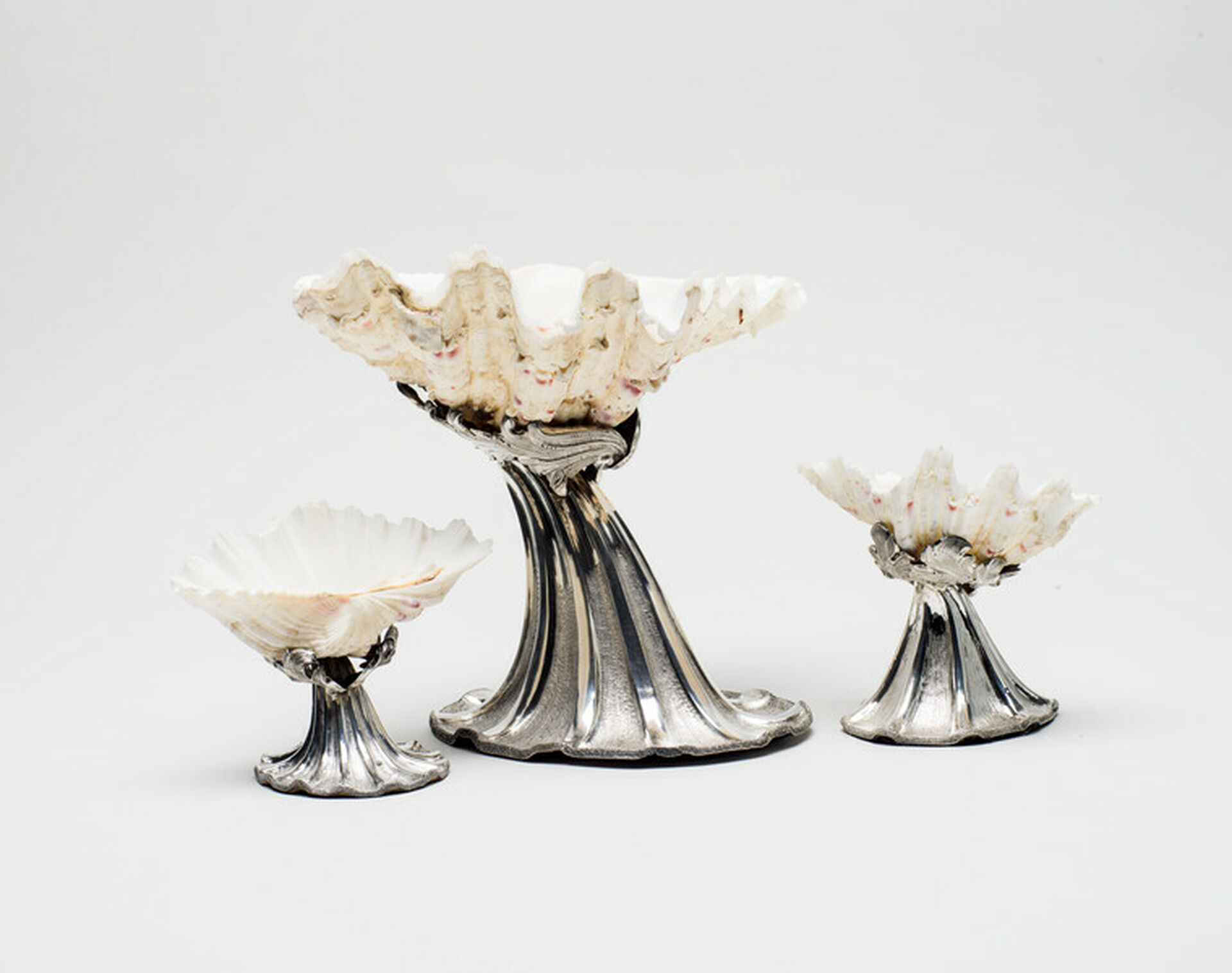 Gustaf Möllenborg, Sugar bowl, 1847. Silver, clams.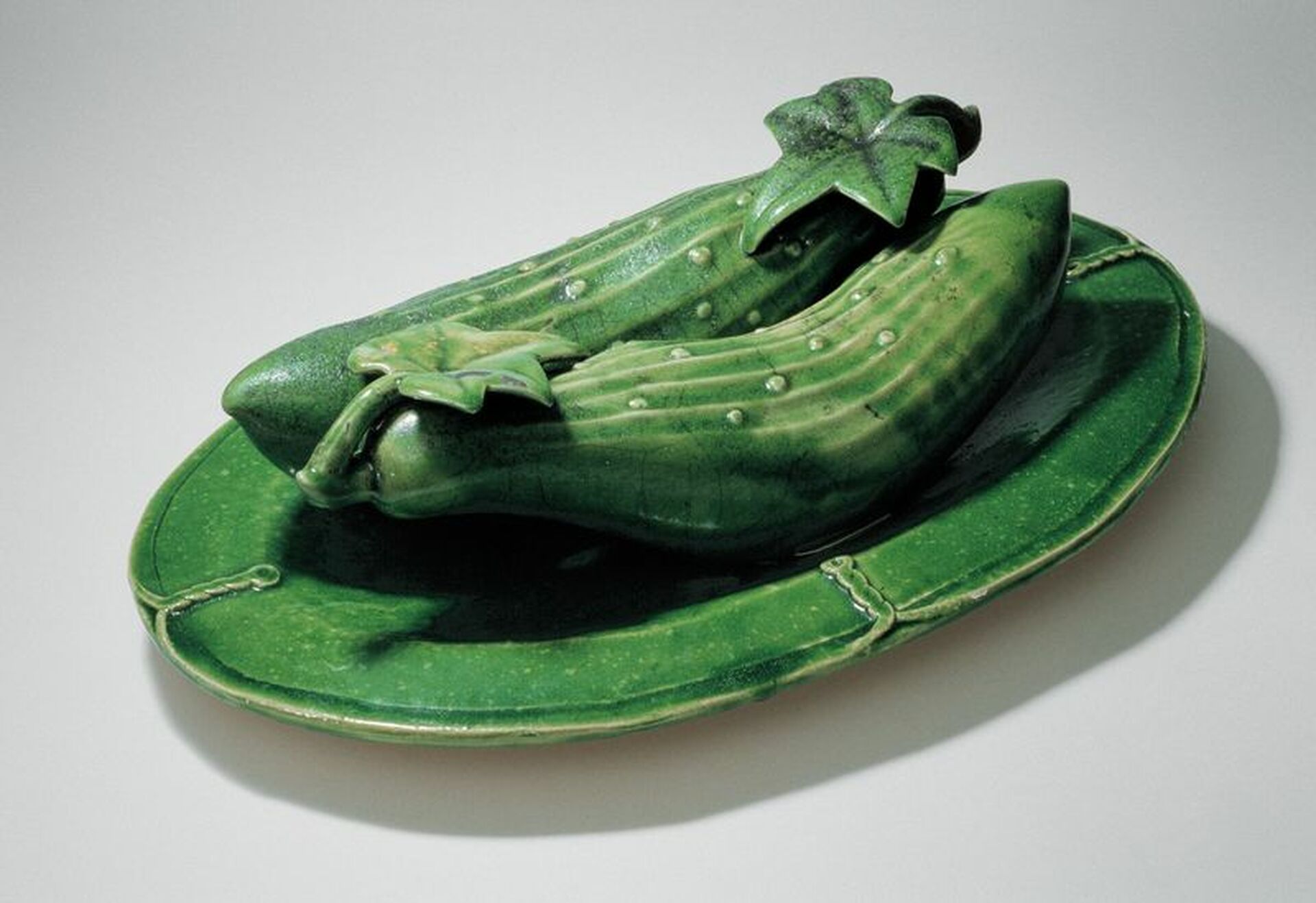 Kerstin Hörnlund, Vegetable Dish, 1999. Raku glaze.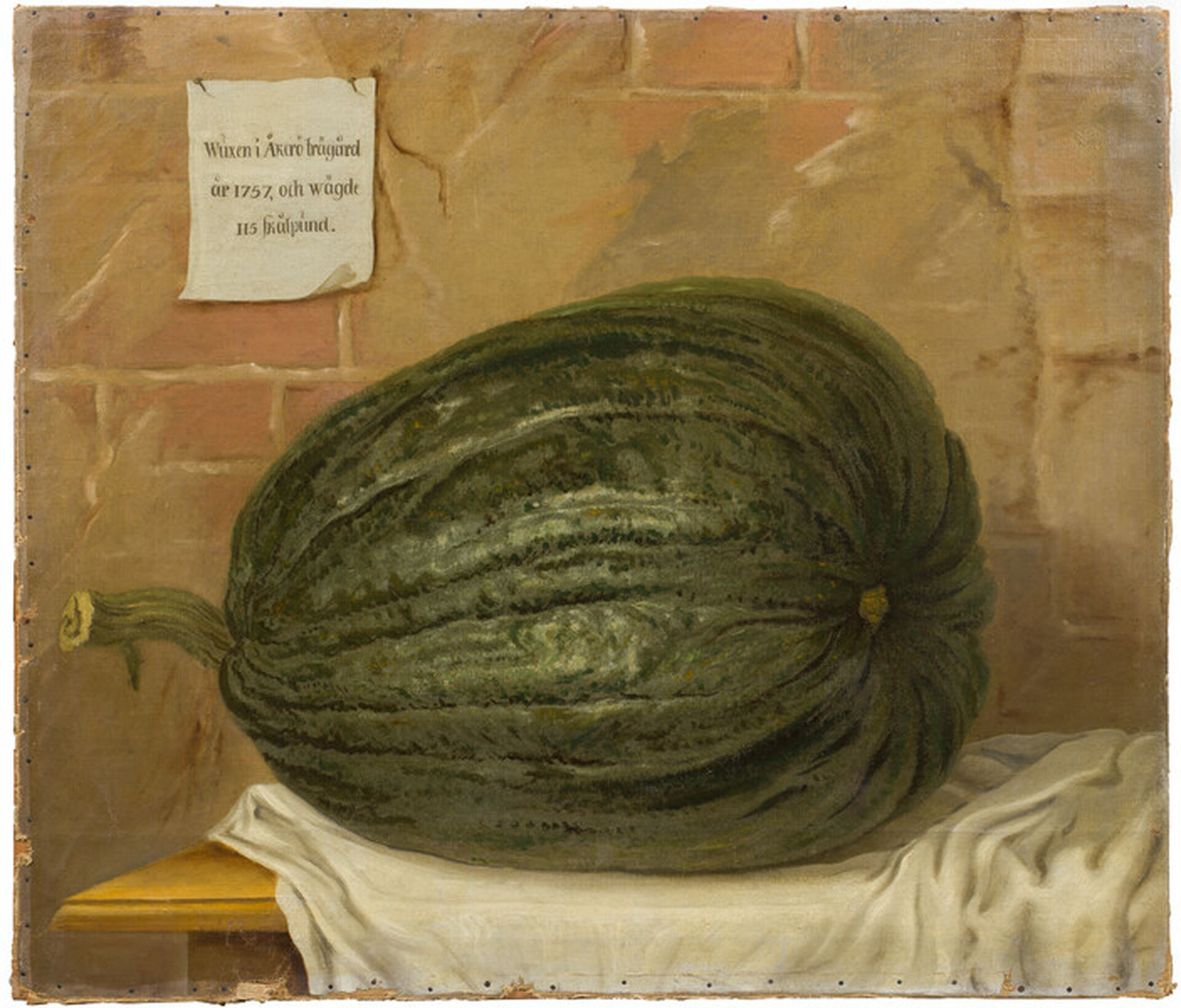 Olof Fridsberg, "A Huge Pumpkin", 1757. Oil on canvas.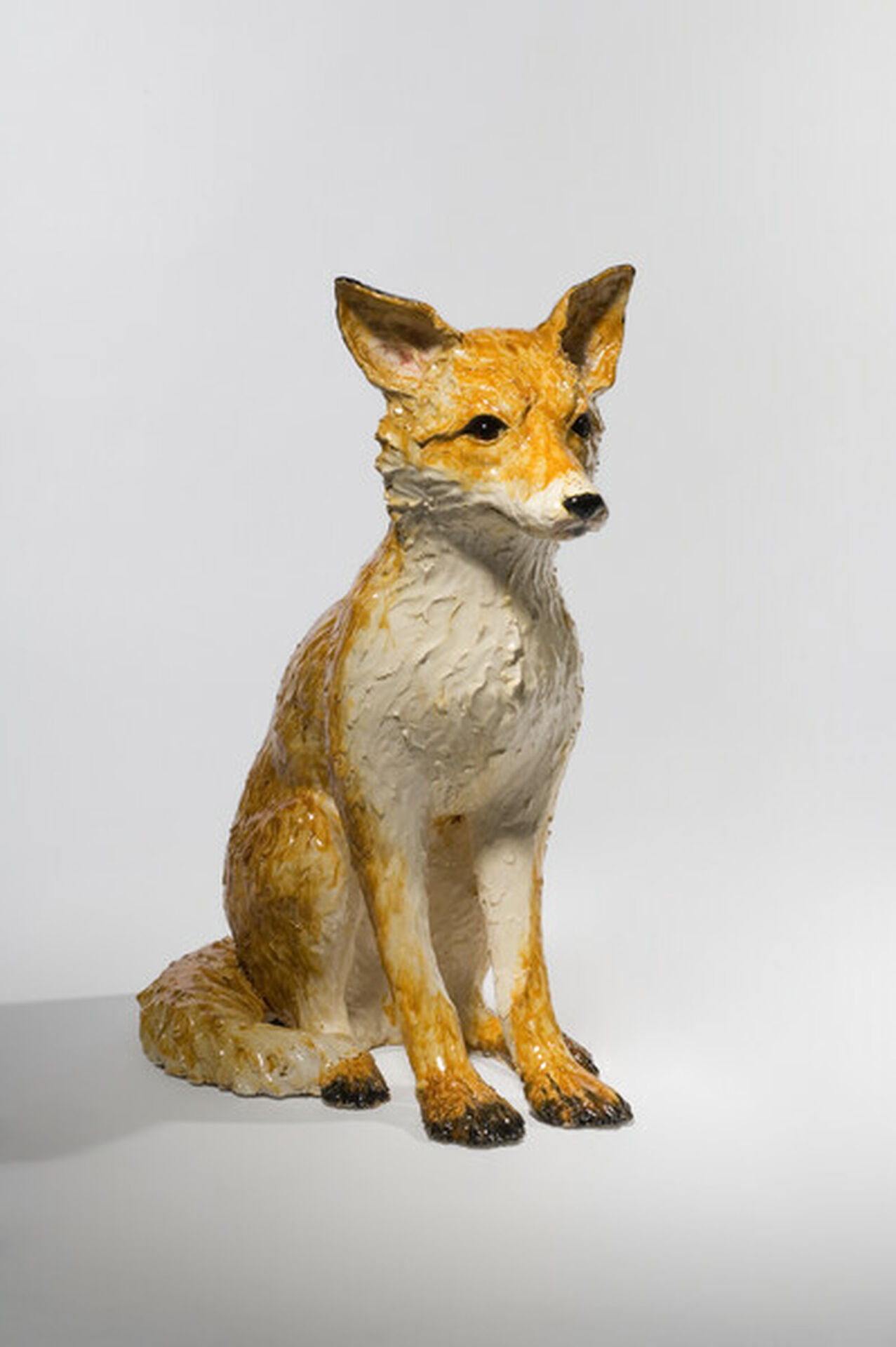 Frida Fjellman, Sculpture "Fox", 2007. Chamotte stoneware, lead glaze.
Another theme that runs through the exhibition is naturalistic or illusionistic depictions in visual art and the applied arts/design from the seventeenth century onwards. For example, the giant pumpkin that grew in a greenhouse belonging to Carl Gustaf Tessin, who owned Läckö in the mid-eighteenth century. This contrasts with Kerstin Hörnlund's illusionistic ceramic vegetable dish. In our time, the threats to the natural world have become increasingly acute, which has had a clear impact on contemporary art and applied art. Welcome to Nature!

Visitor information
Check out the Läckö Castle (slott) web site for information about opening hours, entrance fees, how to get there et cetera.
Läckö Castle and Nationalmuseum
Nationalmuseum administer collections of art and applied arts at a number of museums, castles, and mansions all around Sweden. Läckö Castle on Kållandsö, Västergötland, is one of them.
In the halls of the castle, 17th and 18th century furniture, woven tapestries, silver objects and paintings from Nationalmuseum's collections are on display. The Treasury displays magnificent luxury items from the golden age of Swedish power, including silver, parts of Queen Kristina's Urbino dinnerware set, and a Nautilus trophy.