In recent years Nationalmuseum has acquired several portraits by Ivar Arosenius. The portraits represent a lesser-acknowledged part of Arosenius' oeuvre, which has otherwise primarily been renowned for wayward drawings and watercolours characterised by both warmth and black humour, as well as for the children's book Kattresan, which the artist created for his daughter Lillan. The works in question depict the artists Nils Rosberg, Axel Törneman and Ida (Eva) Adler, and were produced during a particularly eventful period in Arosenius' short life.
Ivar Arosenius' (1878–1909) portrait of Nils Rosberg (1865–1957) dates from 1903 and was likely completed shortly before Arosenius travelled abroad, first to Germany and later to Paris. Rosberg was one of Arosenius' close friends in Gothenburg during the early 20th century and was studying at the School of the Society of Industrial Design and Valand's painting school.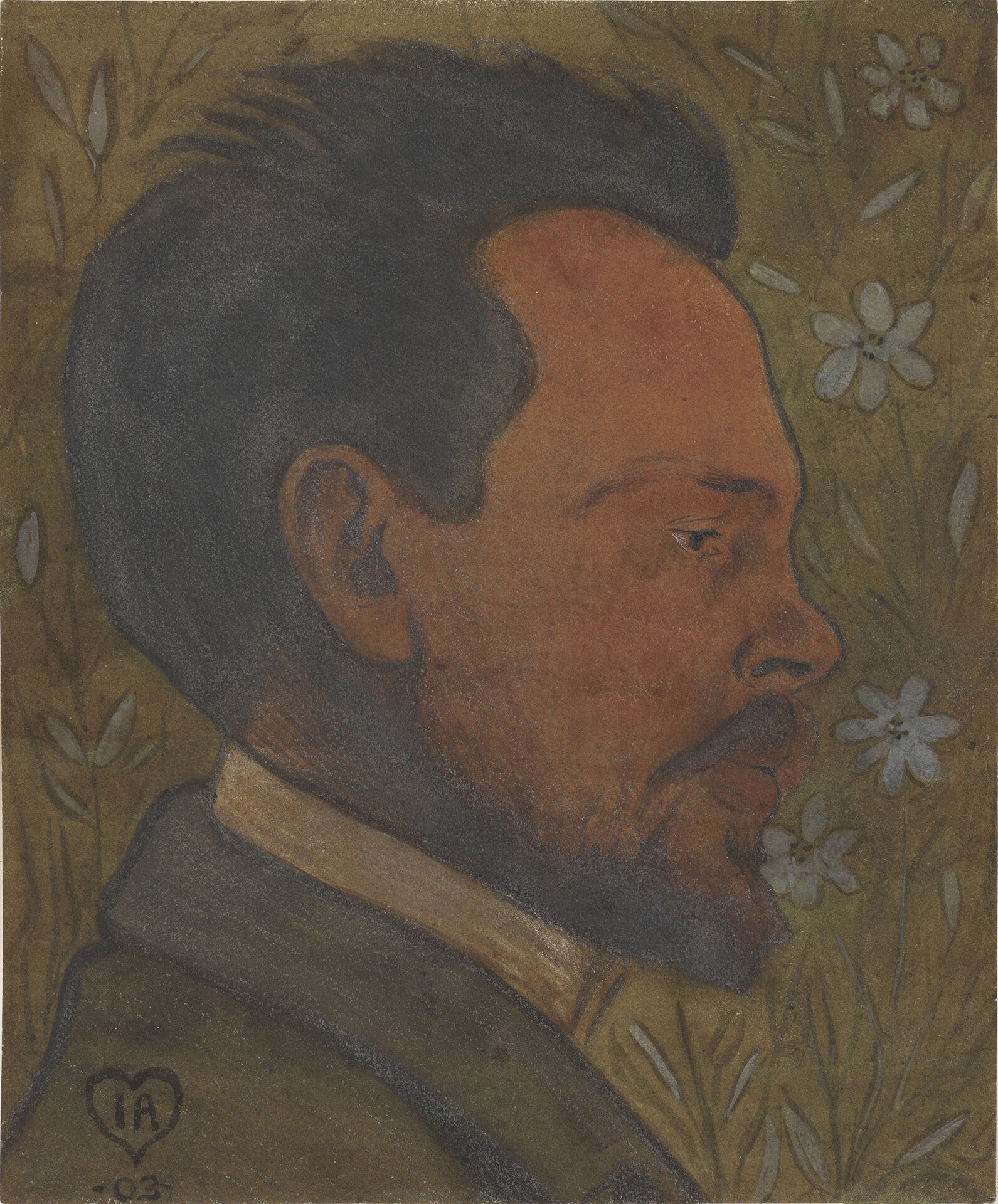 Ivar Arosenius, Nils Rosberg, 1903. Photo: Viktor Fordell/Nationalmuseum.
In some ways, Rosberg's portrait is reminiscent of portraits from the Renaissance, with the soft but clearly marked contours and the muted but warm colour scheme. There is a strong graphic element, but at the same time Arosenius creates volume with his bold watercolour technique. Often – but not always – the background attributes allude to the character depicted. In Rosberg's portrait, the background is very close to the foreground and consists of a floral pattern that may allude to his activities as a decorative painter.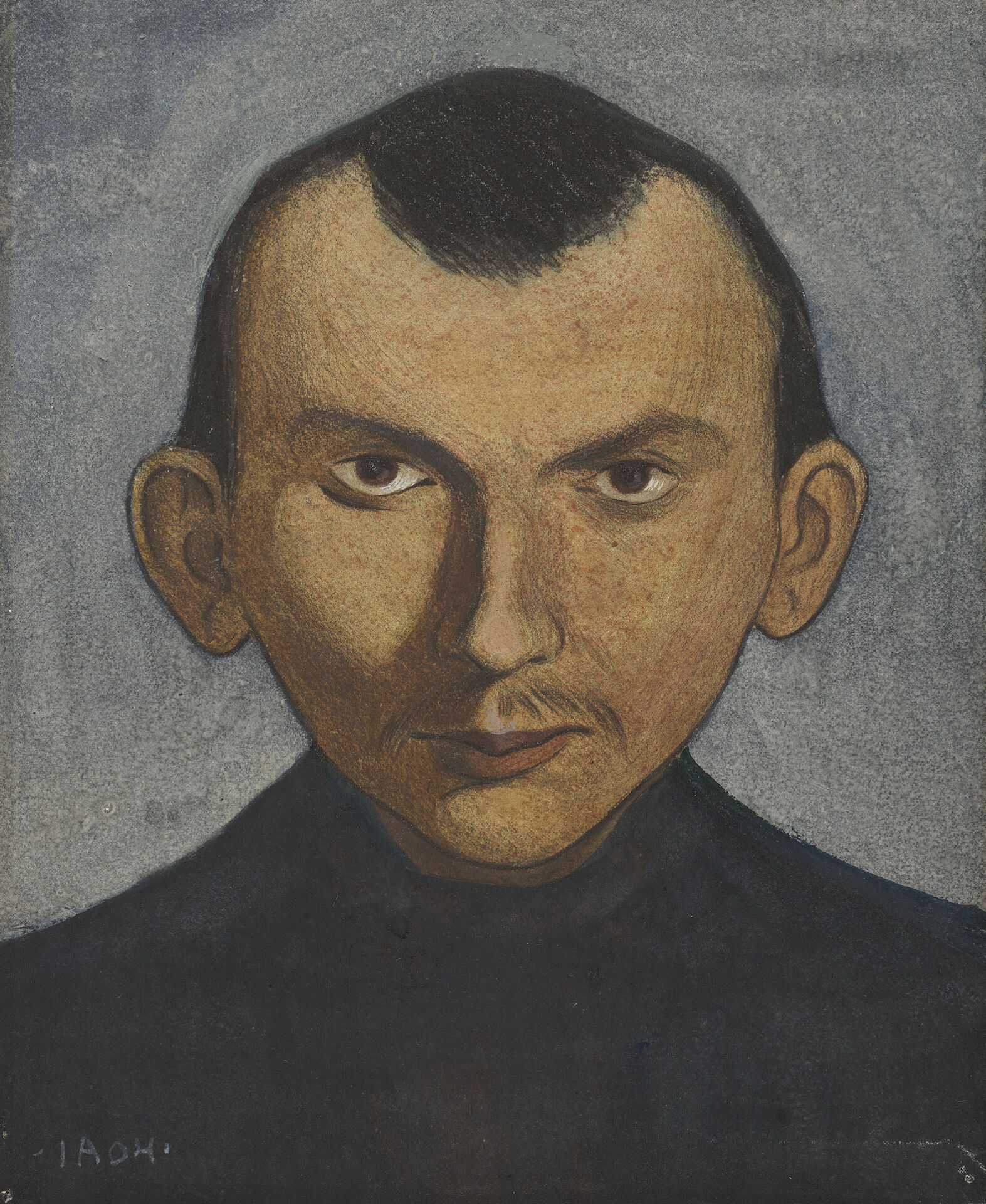 Ivar Arosenius, Axel Törneman, 1904. Photo: Cecilia Heisser/Nationalmuseum.
In his portraits of friends, Arosenius seems to seek to find the ideal angle to capture the features that best define the personality of the person being portrayed. In the portrait of Axel Törneman (1880–1925) it was perhaps the intense gaze that led Arosenius to choose to depict him from the front, but it is also possible that his prominent ears and hairline played a role, as together they create an impressive frame for his very expressive face. Through donations from his father's friends (but which were dispensed by his mother), Arosenius was able to go to Berlin and Munich in the autumn of 1903, and Paris the year after. Shortly after he arrived in Paris, he was informed by Esther Sahlin, with whom he had a stormy relationship during his time in Gothenburg, that their relationship had come to a definite end. The news led to a period of destructive lifestyle habits, during which time Arosenius often became embroiled in all manner of disputes, and several times he became seriously ill. His salvation from this downward spiral was the friendship he established with Törneman and his future wife, the Norwegian singer Gudrun Høyer-Ellefsen. Gudrun assisted Arosenius, who suffered from hemophilia, during his periods of ill health. He later incorporated her in his typical watercolour portraits. It was also at this time that he created his portrait of Törneman. It might have been one of the eight portraits that Arosenius exhibited together with several watercolous at the Salon des Indépendants in 1905, shortly before he returned to Sweden.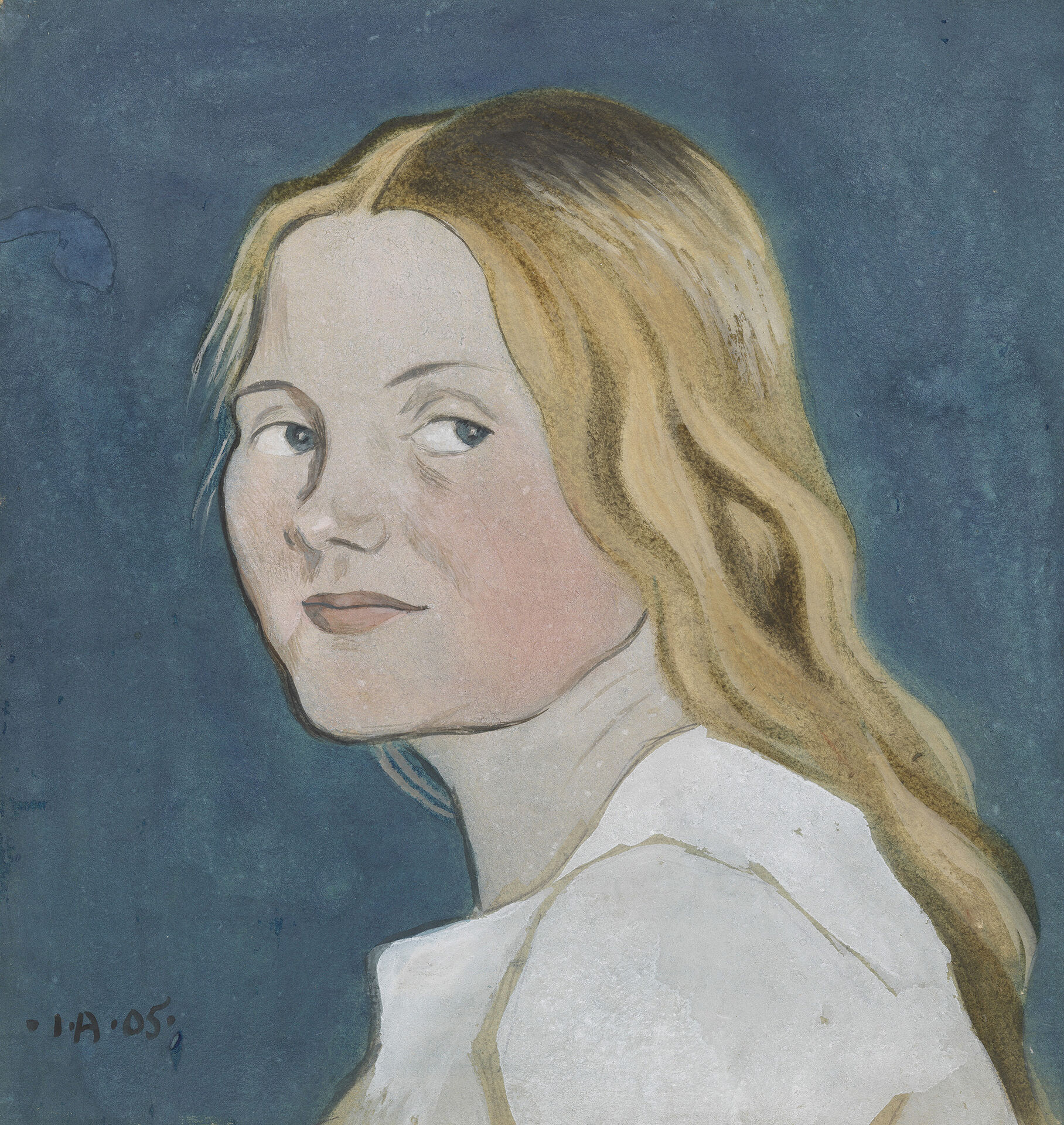 Ivar Arosenius, Ida (Eva) Adler, 1905. Photo: Cecilia Heisser/Nationalmuseum.
At the return, Arosenius was introduced to his future wife Ida (called Eva) Adler (1879–1965) through his friend Gerhard Henning. With her, he enjoyed a new, brighter and safer existence for a few years. The loving warmth that he felt for her, but also the perhaps somewhat patient wisdom and empathy that Adler must have possessed, is evident from the intimate portrait. Adler studied at the Artists' Association's third school, along with aspiring modernists and Matisse protégés such as Isaac Grünewald and Edward Hald.
"Nationalmuseum is pleased to acquire these significant examples of Ivar Arosenius' characteristically emotional portraiture. They also demonstrate that he was one of the early 20th century's foremost Swedish artists in this area," says Daniel Prytz, curator at Nationalmuseum.
Nationalmuseum receives no state funds with which to acquire design, applied art and artwork; instead the collections are enriched through donations and gifts from private foundations and trusts. The acquisitions were made possible by generous grants from the Hedda & N.D. Qvist Foundation.
Inventory number:
Ivar Arosenius, The Artist Nils Rosberg (1865–1957), 1903. Watercolour on paper. NMH 22/2020.
Ivar Arosenius, Axel Törneman (1880–1925), 1904. Watercolour on paper. NMH 60/2018.
Ivar Arosenius, Ida (Eva) Adler (1879–1965), later married to Arosenius, 1905. Watercolour. NMB 2775.