Scandinavian Design and the United States – people, encounters and ideas, 1890–1980 examines how concepts and design from the Nordic countries influenced and shaped modern American design culture, and vice versa how influences from the United States have influenced Nordic design.
Over 200 objects are being exhibited with themes exploring such topics as migration and cultural heritage, diplomacy and trade, education and professional exchanges, as well as design for accessibility and a socially and materially sustainable future.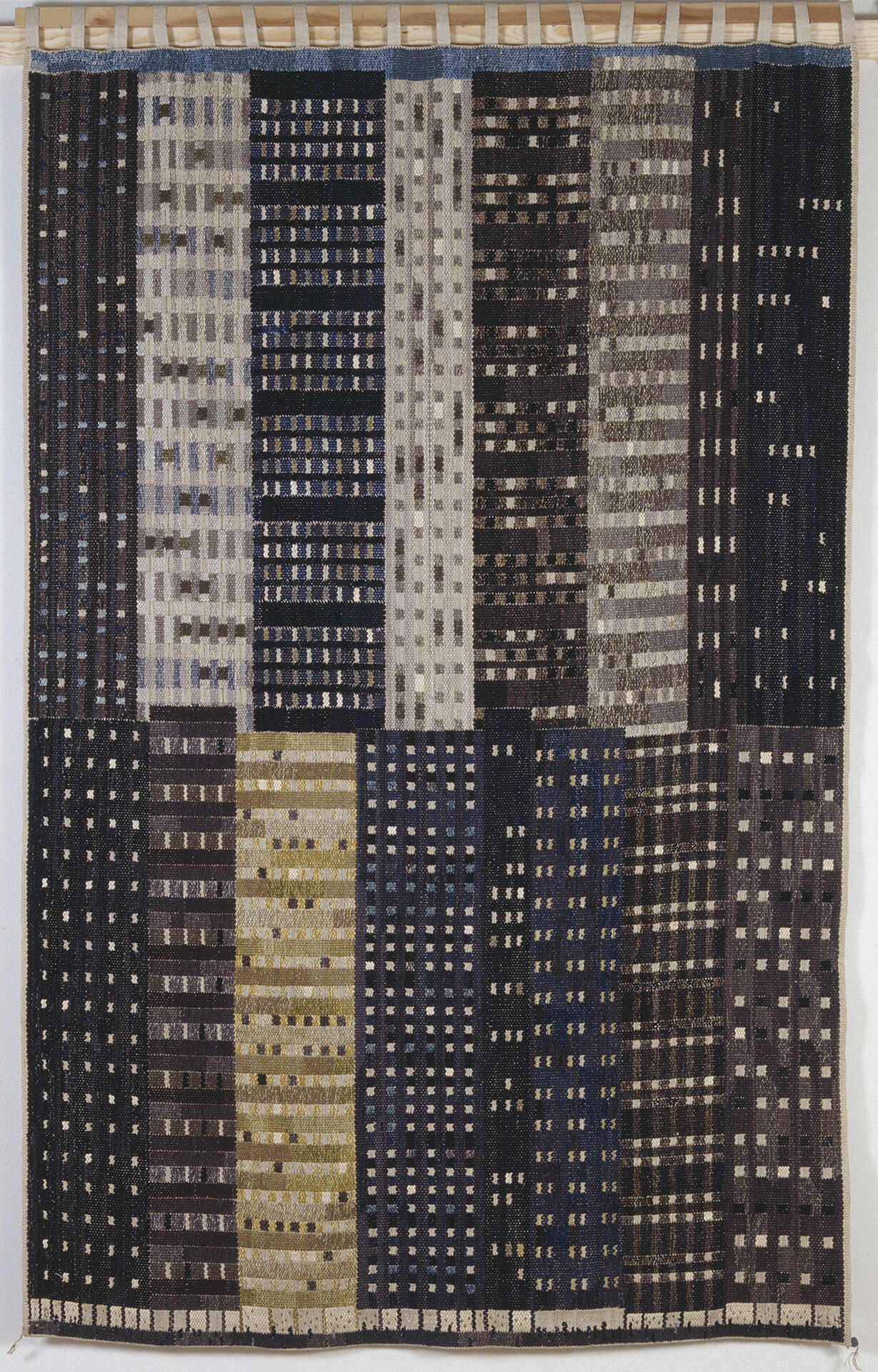 Wall hanging "Manhattan" by Ingrid Dessau. Executed in 1953. Double weave.
The exhibition is a collaboration between Nationalmuseum, the National Museum in Oslo, the Milwaukee Art Museum, and the Los Angeles County Museum of Art.